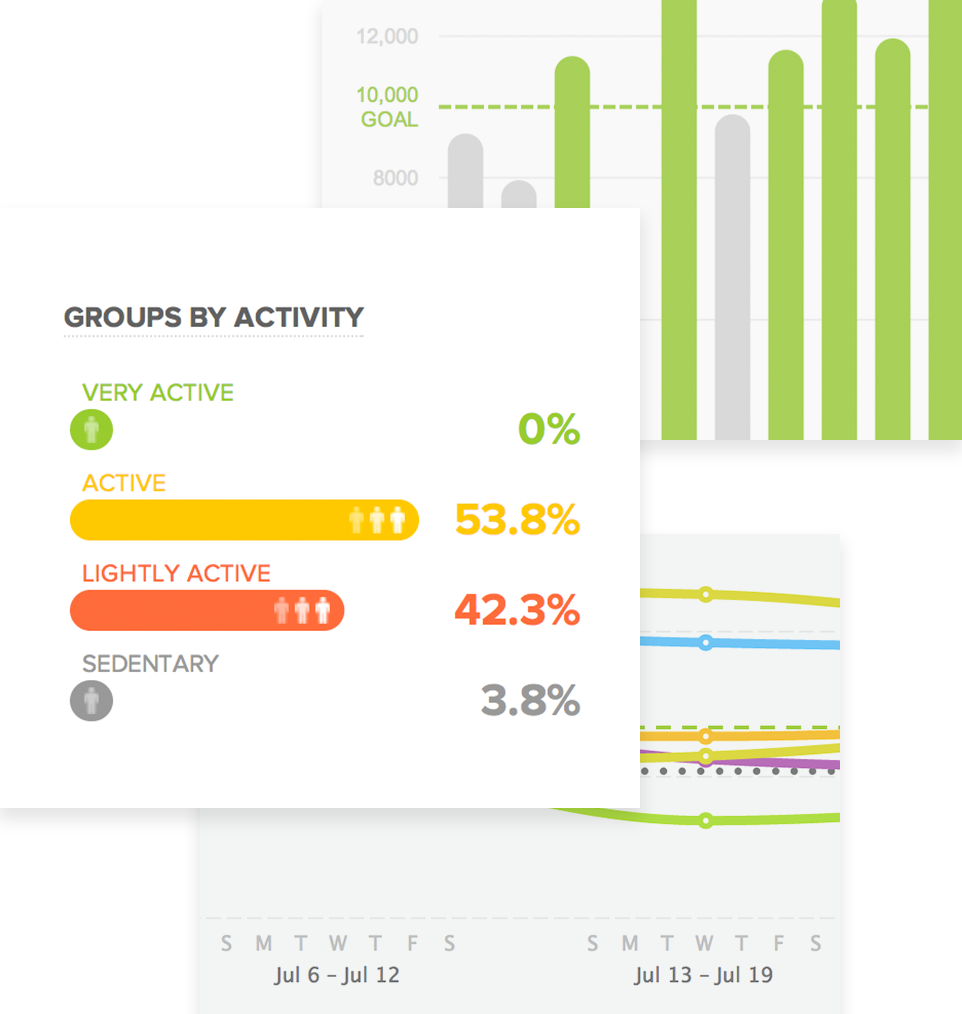 Wearable fitness leader, Fitbit, today announced the launch of a new corporate wellness service, Fitbit Group Health, which brings together offerings to corporate partners, weight management leaders, insurers, researchers. Additionally, the company introduced Wellness Insighter, a new service for its customers that helps corporate wellness leaders validate corporate wellness investments with data that can be compared against that of industry peers. These offerings were introduced as part of Fitbit's first annual Fitbit Captivate Summit held this week in San Francisco.
As part of the launch, Fitbit Group Health will bring the corporate wellness business and the company's additional population health channels together under one umbrella.
Fitbit Group Health Service Offering Overview
Fitbit Group Health will provide software and services across the following four categories:
Corporate Wellness: For the last six years, Fitbit has empowered people in the workplace to lead healthier, more active lives by providing the technology and services that help organizations, such as Barclays, Boston College, Emory University and Emory Healthcare, Godaddy.com, Houston Methodist and Target to develop more engaging corporate wellness programs. Fitbit added over 1,000 customers over the last couple of years and has longstanding partnerships with leading corporate wellness organizations such as StayWell, Virgin Pulse and The Vitality Group.
Weight Management: Partnerships with Fitbit allow weight management leaders to use Fitbit data and technology to engage with their program participants in new ways. For example, a preferred partnership with Weight Watchers, the world's leading commercial provider of weight management services, enables members to accurately track activity, seamlessly translate that activity into FitPoints™, and dynamically set goals to increase activity over time. Additionally, Fitbit's partnership with Medifast has enabled people to remain accountable and more effectively make behavior changes using their Fitbit data.
Insurance: Fitbit partners with leading health insurers, such as Anthem, Premera Blue Cross, Humana Vitality and Optum/United as part of health and wellness incentives, as well as condition care programs for health plan members. Additionally, Fitbit has helped innovative life insurance companies such as John Hancock in the US and Sompo in Japan which is initially piloting a staff wellness initiative using Fitbit trackers, and is in discussions for a potential future program for its members.
Health Research: Fitbit has been used in over 100 research studies to date with academic research institutions, such as the Mayo Clinic and Johns Hopkins. Most recently, the company announced a partnership with the Dana-Farber Cancer Institute to support a study that looks at the impact of physical activity and weight loss on breast cancer recurrence by having study participants track their activity and weight loss to share with health coaches using Fitbit Charge HR activity trackers, Aria Wi-Fi Smart Scale, and a subscription to FitStar by Fitbit.
"The launch of Fitbit Group Health is a natural evolution for us, given our success in the corporate wellness category. It positions the company to integrate more deeply into the population health space," said Woody Scal, Fitbit's Chief Business Officer in the company release. "With corporate wellness, we've already shown that our connected platform can drive higher engagement and better health behaviors in companies and communities. With that experience under our belts, we've already begun expanding the reach of our technology through other channels, such as health plans."