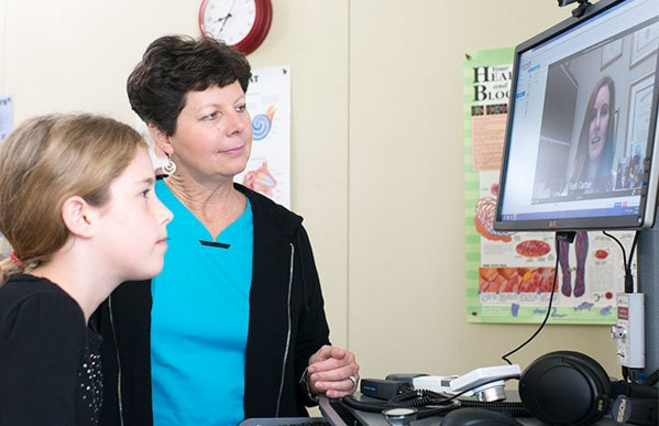 Medical University of South Carolina (MUSC) has simplified access to high quality remote consultations between clinicians and patients by deploying Epic's telehealth and virtual care workflows tightly integrated with Vidyo's real-time video communication platform. This solution creates a seamless workflow that makes it easier for doctors and patients to schedule, conduct video consults, record and access health information securely within the Epic portal. 
Virtual visits are the latest addition to MUSC's robust telehealth portfolio that includes telestroke, tele-ICU, school based telehealth, medical home co-management, maternal fetal telemedicine, telemental health and other applications.
"Telehealth and virtual care are quickly becoming best practices for value based healthcare providers," said Carl Dvorak, Epic President. "We have integrated real-time video directly into the EpicCare workflows of providers like MUSC and are proud of their accomplishments in transforming care delivery in their communities."
MUSC leverages Epic's integration of Vidyo into Epic HyperspaceTM and MyChartTM web and mobile applications to provide physicians and patients with a reliable, high quality and user-friendly way to connect face-to-face using mobile or desktop devices.
Medical University of South Carolina (MUSC) is one of the first to deploy Epic integrated with Vidyo to bring healthcare to rural populations in the state. South Carolina's large rural population and growing physician deficits have driven demand for improved access to care via telehealth practices. MUSC has leveraged technology from Vidyo for high quality video collaboration to meet the needs of underserved populations across the state for several years.
Vidyo's range of healthcare customers including Kaiser Permanente (also a Vidyo investor), Mass General and Partners, UPMC and Mayo Clinic. Only Vidyo has been fully integrated in the clinician and patient portal to facilitate seamless, workflow-friendly video consults. 
"Ensuring our providers can efficiently deliver the highest quality care to our patients across the MUSC telemedicine ecosystem is of the utmost importance to our team," said Dr. James T. McElligott, Medical Director for Telehealth at MUSC. "Vidyo allows for our providers to access care from a wide variety of locations and the level of integration with our Epic system on mobile and desktop applications is necessary to make workflows seamless across the continuum of care."