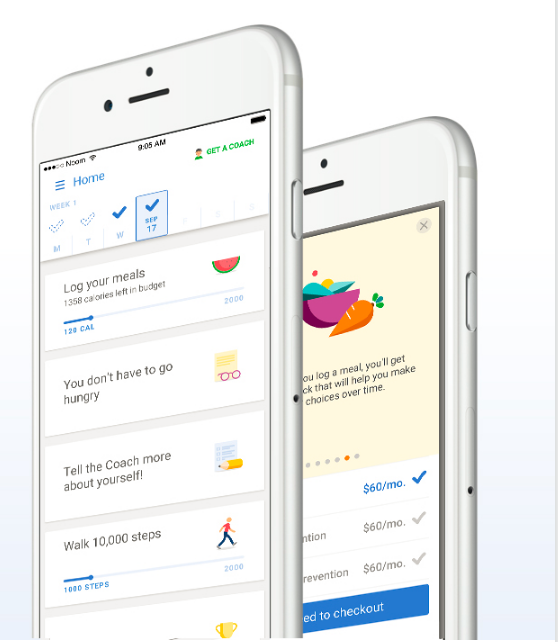 Solera Health, a technology-enabled personalized preventive health network, and Noom, Inc., a mobile health leader whose coaching platform delivers structured programs to address the underlying behaviors that cause the most pressing pre-chronic & chronic conditions, have joined forces to launch a multi-platform lifestyle program that will give millions of Americans access to the tools they need to successfully fight the diabetes epidemic.
Together, the two companies will offer a unique combination of community-based, in-person interventions and virtual mobile-based programs, making it possible for the estimated 86 million Americans at risk of developing type 2 diabetes to participate in the Centers for Disease Control and Prevention (CDC) National Diabetes Prevention Program (DPP).
Making time and finding resources to prioritize a healthy lifestyle hinders many health plan members from getting the support they need to identify, combat and prevent chronic diseases. Through its preventative health network, Solera allows members of participating health plans to simply and easily enroll in a DPP best suited to meet their unique individual needs and preferences.
As a Solera partner, Noom brings this process full circle for members by empowering eligible patients with a mHealth-enabled, human coaching platform to boost their efforts to achieve personal health goals.
The mHealth-enabled, Noom coaching platform plays on the strengths of both human and artificial intelligence to provide scalable behavior change programs. The company's current offerings target the prevention of chronic diseases, such as diabetes and hypertension. Individuals are given a personalized program that includes daily tasks assigned by a trained coach, short-form education content, food-logging, exercise-logging, one-on-one coaching and group support. This approach to virtual coaching changes behaviors, but, ultimately, changes lives.