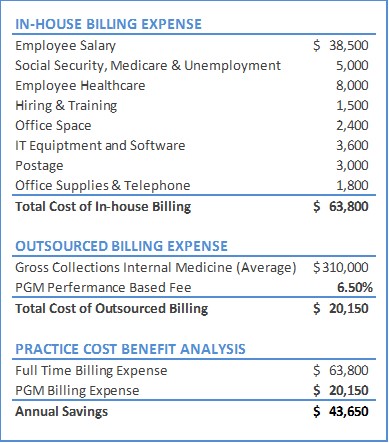 The era of value-based care is setting in and providers need still need to ensure they receive every dollar earned while giving quality patient care. Small practices need to be diligent about financial processes as coding errors, etc. can result in revenue leakage. To meet this need, Amazing Charts, a provider of EHR and PM systems, announced a new revenue cycle management (RCM) service specific to independent physician practices powered by PGM Billing, a leader of medical billing services.
Ideal for practices seeking a completely hands-off solution, RCM is the highest level of service available in the flexible billing strategy offered by Amazing Charts. For medical practices with in-house billing staff, Amazing Charts can fully integrate as an EHR+PM solution or interface with dozens of popular third-party PM systems. Amazing Charts RCM ensures a seamless billing cycle by handling all claim submissions, denials, patient collections, financial reporting, and more.
Amazing Charts Revenue Cycle Management
Amazing Charts RCM is a comprehensive solution that eliminates billing hassles and financial complexities to allow providers to focus on what they do best: provide the highest level of quality care. Priced at a highly competitive monthly rate, the service includes:
– Daily electronic and paper claims submission and tracking to help ensure timely payment
– Direct messaging with billing manager, backed by a U.S.-based team of billing experts
– Payer remittance and patient payment posting, including EOB scanning and payment verification
– Advanced claim scrubbing to get clean claims out the first time
– Extensive follow up and appeals process to ensure nothing gets left behind
– Patient statements and telephone follow up at no additional charge
– No-hassle, cloud-based reporting software that is easy to use, learn, and implement
– Fully customizable reports available 24/7 in real-time, providing in-depth visibility into performance and trends
– Periodic account reviews by examining payer successes and opportunities for improvement
Amazing Charts RCM includes free onboarding, training, and upgrades. It also provides real-time access to all account activity and individualized service based on practice needs. There are no add-on fees for claims submission, payments, or patient statement services.