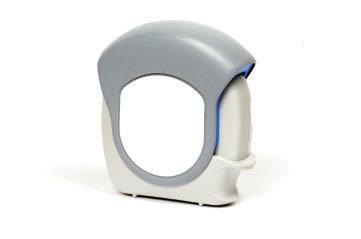 Digital health company Propeller Health is teaming up with respiratory pharmaceutical company Vectura to develop digitally connected dry powder inhaler ("DPI") technology inhalers integrated with Propeller's FDA-cleared digital health platform. The partnership will bring a new connected dry-powder inhaler device onto the Propeller platform. Vectura provides a range of pre-metered foil blister-based dry powder inhalers developed to meet patients' needs in inhalation therapy.
The initial focus of the Propeller-Vectura collaboration will be the development of an add-on sensor for Vectura's lever-operated multi-dose inhaler (LOMI). Patients with a Propeller-connected LOMI device will be more engaged with their care and better equipped to understand their disease and improve self-management. 
The LOMI device leverages key attributes from Vectura's GyroHaler® device
– Familiar user interface
– Foil blister strips of up to 60 pre-metered doses
– Used blister strip within device
– Key drug delivery components (especially drug contact components) sourced from GyroHaler®
With information from connected inhalers like LOMI, and its companion analytics and digital interfaces, Propeller helps individuals and their physicians improve the management and control of respiratory disease. To date, Propeller's platform is used by more than 40 leading healthcare organizations across the US. 
"This announcement demonstrates Vectura's commitment to develop next generation inhalation devices that can help patients manage their respiratory diseases better. Adherence to therapy is one of the major issues driving poor maintenance management of these chronic conditions. There is increasing evidence of the value of intelligent sensor technology significantly enabling a reduction of symptoms, including exacerbations and long term healthcare utilisation costs. This collaboration is a first step towards Vectura embracing a connected solution for all our devices," said James Ward-Lilley, CEO at Vectura. 
Connecting respiratory medicines is quickly becoming the new standard.  Non-connected medications will be at a significant competitive disadvantage in the coming years. The companies are also discussing additional connected strategies for other proprietary respiratory devices in Vectura's pipeline.
The recent collaboration validates Propeller as the partner of choice for respiratory pharma with 4 key partnerships (3 announced in the last 6 months) and more coming.