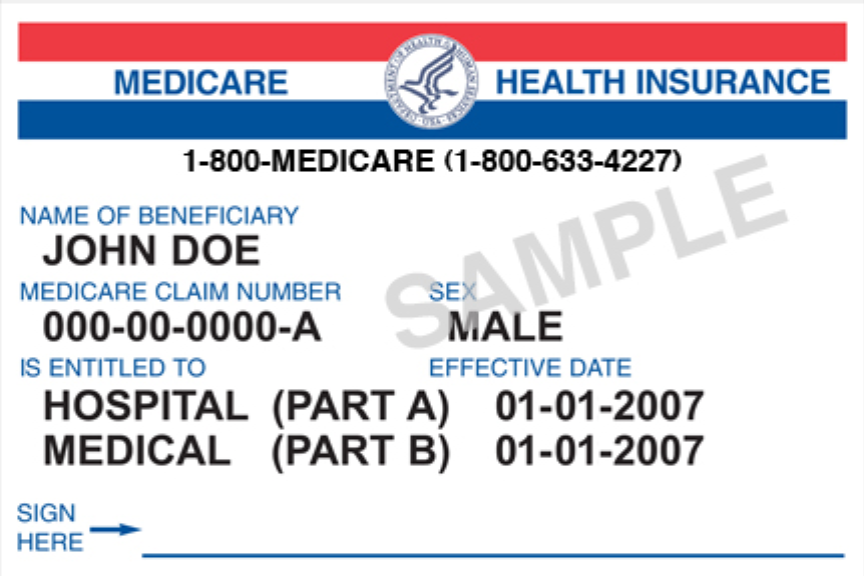 Editor's Note: Kyle Stapp is the Program Director at Eligibility.com where he oversees the educational center inside Eligibility.com and works daily with program applicants to answer their questions. His programs include Medicare, Unemployment and more. Follow him on Twitter at @kyle_stapp or connect with him on LinkedIn.
According to the Center for Medicare and Medicaid Services (CMS), 32% of Medicare beneficiaries are enrolled in a Medicare Advantage plan, amounting to 17.1 million people. This number has been increasing as beneficiaries flock towards the competitive prices. Of these beneficiaries, 9.72 million enrolled in a plan provided by one of four insurers: UnitedHealth, Humana, Kaiser, and Aetna. With Aetna's recent acquirement Humana, these three remaining companies now control 60% of the market for Medicare Advantage programs.
One thing that these three insurers, and others, have to look out for is the announced annual changes to the Medicare Advantage and Medicare Part D programs, stated in the 2017 Rate Announcement and Call Letter. The original proposal for these changes was made back in February 2016, and following a public comment period, CMS finalized their updates that will take effect starting next year. The updates include a variety of implications for both insurers and beneficiaries including:
1. Improved accuracy when interpreting plan performance
There was some concern about dually eligible enrollees and/or low income subsidy enrollees affecting the ability of Medicare Advantage plans to achieve high Star Ratings. For 2017, CMS intends to better interpret plan performance among plans with a high percentage of dually eligible or low income beneficiaries, allowing these plans to achieve higher Star Ratings where deserved.
2. Reduction of opioid overuse
CMS aims to continue reducing the number of Medicare Part D beneficiaries who overuse or abuse their opioid prescriptions, an effort that has already demonstrated success through the Part D Overutilization Monitoring System. In accomplishing this, CMS will work to control opioid sales using "point-of-sale edits" or safeguards before opioid prescriptions are given to patients, which is intended to limit the number of false positive results for opioids as well as opioid prescription abuse.
3. Addition of medication-assisted treatment coverage.
The 2017 Call Letter addresses intentions to improve access for beneficiaries to medication-assisted treatment (MAT). The updates include ensuring that Medicare Advantage plans provide the same MAT coverage and substance use disorder treatment coverage as is provided by Original Medicare. In addition, the update requires that Part D plans which cover MAT are to ensure access to this treatment.
4. Improvements in the area of drug utilization among beneficiaries.
With regards to the Medicare Part D program, the updates announced in the 2017 Call Letter plan to address certain drug utilization issues. One of these updates will help eliminate prescription drug waste by limiting prescriptions to one-month supplies. In cases in which patients are given multiple-month prescriptions and do not need to complete all months' worth of medication, a shorter prescription will reduce the amount of drug waste.
As a part of this update, sponsors will also be required to inform beneficiaries of any new drug coverage that becomes available to them mid-year, giving them access to better quality medication options if needed. CMS also hopes to increase beneficiary awareness of Medicare drug spending with the implementation of this update.
The finalized changes announced in the 2017 Rate Announcement and Call Letter are intended to improve the Medicare Advantage and Part D programs and provide better quality care to beneficiaries, including those from low income households and dually eligible individuals. It is clear how some might benefit from these changes, but many beneficiaries believe they won't see any of these improvements affect their coverage.
In fact, some see these changes as more beneficial to the insurers than the beneficiaries. For example, changes in interpreting plan performance will help some companies gain a higher rating, yet won't affect the beneficiaries. Further, changes in drug utilization may prevent some beneficiaries from paying for more medication than they need, however, it may help the insurers to a larger extent since they often cover a majority of these costs.
5. 2017 Rate Announcement
Of course, these improvements come at a cost. The announcement also included the finalized Medicare Advantage rates for 2017. The Advance Notice released in February had estimated a 1.35% increase in Medicare Advantage rates, but the finalized rate increase came in much lower at just 0.85%. Some ways in which these rates will changed are:
– Higher standard initial deductible. The standard initial deductible for 2017 is $400, up $40 from the 2016 standard initial deductible of $360.
– Higher initial coverage limit. The initial coverage limit for 2017 is $3,700, up $390 from the 2016 initial coverage limit of $3,310.
– Better Donut Hole discounts for generic and brand-name medications. Those who reach the Donut Hole or Coverage Gap of their Part D coverage will receive a 49% discount on generic prescription drugs, a discount increase of 7% from 2016, and a 60% discount on brand-name medications, up 5% from 2016.
6. What All of This Means for Medicare Advantage Beneficiaries
Sponsors argue that Medicare beneficiaries should see the 0.85% increase as a win opposed to the proposed 1.35% increase, but some still wonder whether these stated improvements are worth the elevated rates. Additionally, some worry that improvements won't be realized at all, and the only change they will see is higher cost. Lastly, beneficiaries find frustration in that the rate increase is estimated to elevate revenue by 3.05% for plan sponsors in 2017. 
One reason why Medicare enrollees have been migrating towards Medicare Advantage plans is the favorable rates due to a competitive marketplace. However, this competition seems to be lessening, representing a major cause for concern on behalf of the beneficiaries. The modest rate increase might seem minimal, but some beneficiaries worry that this, complemented by the consolidation of plan providers, might disincentivize some from actually improving quality. Furthermore, many of those who believe changes can be made still will not see a significant improvement in their coverage.
Following the 2017 Rate Announcement and Call Letter up until October of this year when the Medicare Advantage enrollment period begins, insurers will be spending their time creating Medicare Advantage plans that align with the updates and changes announced in the Call Letter. Beneficiaries are encouraged to stay updated on any additional information regarding 2017 Medicare Advantage plans that may be released by CMS.
Sources:
http://www.wsj.com/articles/federal-regulators-propose-increase-to-medicare-advantage-rates-1455924070
http://www.beckershospitalreview.com/finance/cms-finalizes-2017-medicare-advantage-rates-8-things-to-know.html
https://www.cms.gov/Newsroom/MediaReleaseDatabase/Fact-sheets/2016-Fact-sheets-items/2016-04-04.html
https://www.cms.gov/Newsroom/MediaReleaseDatabase/Press-releases/2016-Press-releases-items/2016-04-04.html
http://www.modernhealthcare.com/article/20160404/NEWS/160409961
https://q1medicare.com/q1group/MedicareAdvantagePartD/Blog.php?blog=A-preview-into-2017–CMS-releases-finalized-standard-2017-Medicare-Part-D-prescription-drug-plan-coverage-parameters&blog_id=556&frompage=18