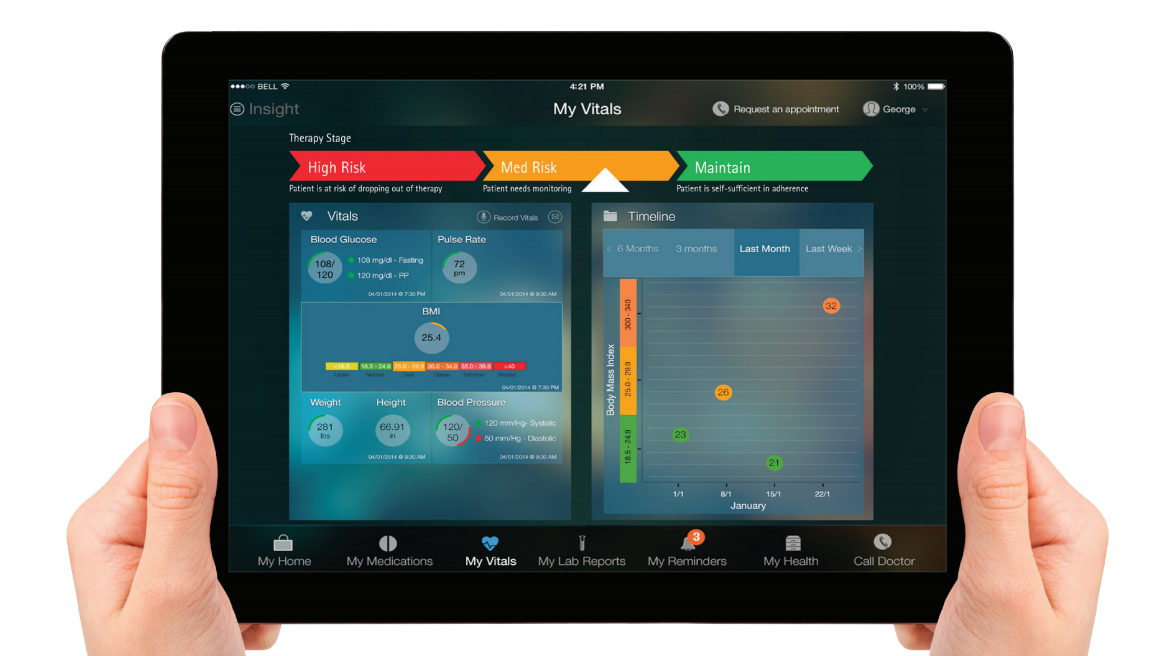 Accenture has teamed up with Salesforce to integrate its Accenture Intelligent Patient Platform with Salesforce Health Cloud, giving life science and healthcare providers the ability to deliver a personalized patient experience. The Salesforce Health Cloud integration gives life sciences companies and healthcare providers the ability to support more informed patient decisions, help increase patient engagement across their caregiver networks, and more efficiently manage patient data.
The Accenture Intelligent Patient Platform – uses analytics to help design more precise patient programs based on identified requirements of unique patient segments through the full treatment periods – is being used by several leading pharmaceutical companies.The Accenture Intelligent Patient Platform includes a Salesforce Fullforce Certified Solution.
Accenture Intelligent Patient Platform Components
Accenture Intelligent Patient Platform features four integrated components to enable patient-centered solutions:
– Patient Enagement: Coordinates and delivers a seamless customer experience with physicians and patients by directing and facilitating interactions across all channels
– Insights & Analytics: Powered by Accenture's Predictive Health Intelligence, this component enables internal and external data analysis to bring unique insights into patient treatment and engagement.
– Connected Devices and Applications: Design and operation of regulated applications and devices which improve patient outcomes and assist healthcare providers in managing patient care.
Fullforce certification is Salesforce's highest recommendation of an industry-specific solution developed on its platform, recognizing partners with validated implementation expertise who achieve higher levels of sales and delivery success. The Accenture Intelligent Patient Platform has a large base of customers in 15 global markets spanning North America, Europe and Asia-Pacific.
Key Benefits for stakeholders include: 
– Patients get on a their Patients get on a therapy more quickly and easily with better support from health systems to manage their condition.

– Providers get increased support towards their patient care imperatives of quality, affordability and engagement (triple aim).
– Payers get the documentation they need in the appropriate format to process a patient's potential benefits request more quickly and easily.
– Specialty pharmacies get all the information they need to fill the prescription, eliminating unnecessary follow-ups with physicians and patien
Currently, the platform is being implemented or piloted by several major, global life sciences companies.