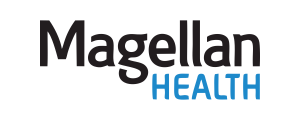 Magellan Health, Inc., a provider of complex care and special population management, announced that it has entered into an agreement to acquire Armed Forces Services Corporation (AFSC) for $117.5M. The acquisition will enhance Magellan's existing footprint in special population management within the military and veteran communities, as well as other federal agencies.
Headquartered in Arlington, Va. AFSC has extensive experience providing and managing behavioral health and specialty services to various agencies of the federal. The company currently has 60 contracts with the federal government, and has 1,800 employees and subcontractors, with operations in all 50 states, three territories and eight countries. In 2015, AFSC reported net revenues of approximately $135 million, with segment profit of approximately $16.5 million.
Financial Details
Magellan Health agreed to acquire AFSC for the base purchase price of $117.5 million, with an additional earn-out opportunity up to $10 million based on the retention of certain core business of AFSC. The base purchase price of $117.5 million will be paid in cash at closing. Certain key members of AFSC's management, who are also shareholders, will reinvest a portion of their proceeds in Magellan restricted common stock. The stock is subject to vesting over a two-year period.
AFSC Overview
AFSC manages and provides a variety of behavioral health services including life coaching, counseling, training, rehabilitation, transition assistance, recruitment and retention, and family programs. The acquisition complements Magellan Health's more than 20 years of experience with the federal government and military programs, providing a full range of behavioral health services including leading-edge programs for suicide prevention and post-traumatic stress disorder.
Upon closing, key members of AFSC's management team will join Magellan.
"With this planned acquisition, we will be able to expand our reach into additional organizations that serve the military, veterans and their families, as well as other federal agencies," said Sam K. Srivastava, chief executive officer of Magellan Healthcare. "In addition to leveraging our capabilities with AFSC's broad federal footprint, we also have the opportunity to cross-sell our other products and services, such as integrated care management, pharmacy and other specialty services, to the many contracts AFSC holds with the federal government."