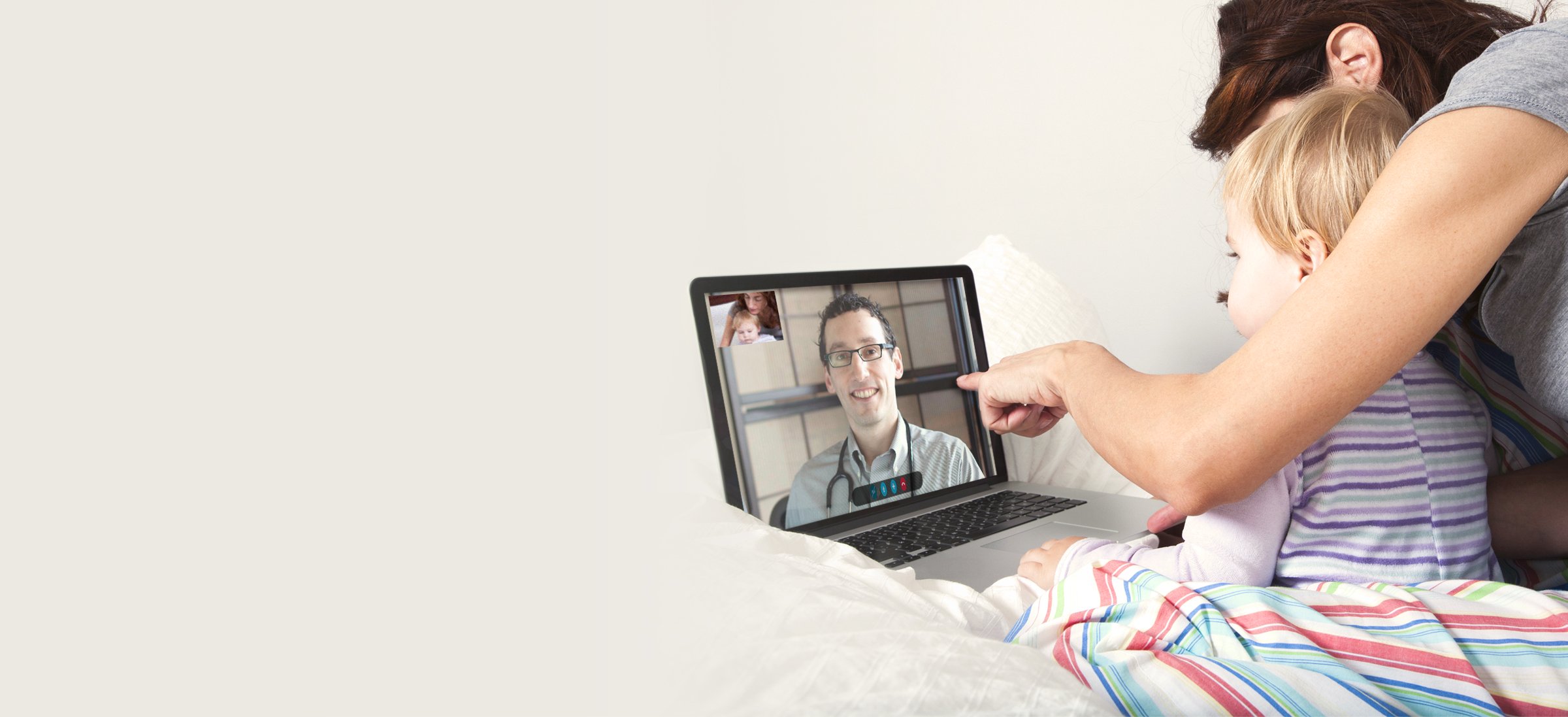 Patients who receive integrated virtual care within a health system experience more time with clinicians, lower prescription rates and better continuity of care than those who receive care from commercial telemedicine providers, according to new data released by Carena.
Depicted in an infographic, "3 Ways Integrated Virtual Clinics are Improving Care Quality," the data demonstrates that integrated virtual clinics minimize care fragmentation and meet the highest quality benchmarks for delivering care. 
The infographic highlights 2015 data from Carena's health system partners and data publically available from commercial telemedicine providers, including:
1. Visit Length: Integrated virtual clinics studied provided more face time with patients.
– A patient who received integrated virtual care spent an average of 20 minutes with a physician. Comparatively, one commercial provider promotes two-minute consultations, another offers 10-minute consultations and a third offers 15-minute consultations.
– In addition to averaging longer visit lengths, these health systems do not put a cap on how long a visit can last. Many commercial telemedicine providers restrict consultation length under a fee-for-service model, charging extra for more time. 
2. Prescriptions Rates: Prescription rates in health system virtual clinics studied were significantly lower than rates of other commercial telemedicine offerings.
– Virtual care integrated within the health systems studied had an overall prescription rate of 48 percent, whereas the prescription rate at a leading commercial telemedicine provider hovered at 77 percent.
– Virtual clinic patients diagnosed with Acute Respiratory Tract Infection, or the common cold, were prescribed antibiotics 37 percent of the time.
– A leading commercial telemedicine provider prescribed antibiotics 56 percent of the time to patients diagnosed with the same illness.
– Virtual clinic patients diagnosed with Bronchitis were prescribed antibiotics 13 percent of the time while the commercial telemedicine provider had a prescription rate of 83 percent.  
3. Care Management Rates: Demonstrating a focus on continuity of care rather than an isolated health care transaction, when virtual care is available within a health system, patient engagement is increased and referrals stay within the patient's care network. 
– Commercial providers studied had far higher virtual management rates, leading to far fewer referrals to clinicians who may have been able to better address patients' needs.
– Health systems studied had a virtual care management rate of 68 percent while commercial telemedicine providers touted virtual care management rates of 93 percent.
– Integrated virtual visits resulted in referrals to additional/alternative care 32 percent of the time. Leading commercial telemedicine providers referred patients only about 7 percent of the time.