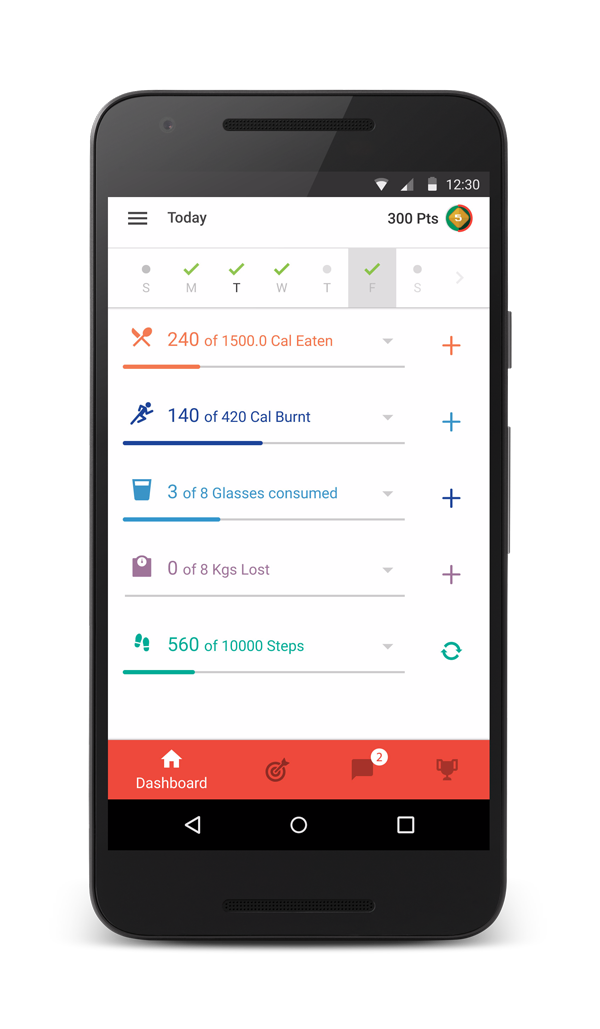 Bangalore, India-based mobile health and fitness startup HealthifyMe has raised $6 million in Series A funding led by IDG Ventures India, Inventus Capital and Blume Ventures. The company is the only health app in India to receive Top Developer Badge – Google Play's highest recognition for quality and innovation.
The digital health startup plans to utilize the funding to scale its mobile weight loss app. Additionally, the company plans to hire 40 engineers, designers and product managers by the end of this year to its existing 150 employees including 100 coaches in Bangalore, Delhi, Mumbai and Chennai.
App Overview
Powered by India's top nutritionists, trainers and yoga instructors, HealthifyMe mobile weight-loss coach app enables its users to track their calories, nutrition, and fitness activities; track their weight and determine if they are healthy; set healthy goals and work toward meeting them; share their data with experts; and get expert advice and suggestions on their lifestyles. 
The app also syncs with all the leading wearables including Fitbit, YuFit and MiBand including its own fitness band RIST. The startup has partnered with medical institutions Medanta – The Medicity, Apollo ACODE and Manipal Hospitals.
Revenue Streams
The startup's revenue model is based on:
– Premium subscription model, which starts at Rs 800 per month. Its subscription-based service connects users with nutritionists and trainers who review their progress, provide diet or fitness plans. 
– Corporate wellness & healthcare programs.  The company's gamified social platform provides corporate wellness programs for PMC Sierra, Philips, GE, Cognizant and others to engage employees around healthy eating, exercise and weight loss. 
"We use technology and human services to target weight-loss and our programs are effective in prevention of lifestyle diseases such as diabetes, hypertension. With these funds we plan to impact five million users and tie up with over 500 corporate and healthcare partners. We will continue to invest heavily in our technology and product," says Tushar Vashisht, CEO HealthifyMe in a statement.