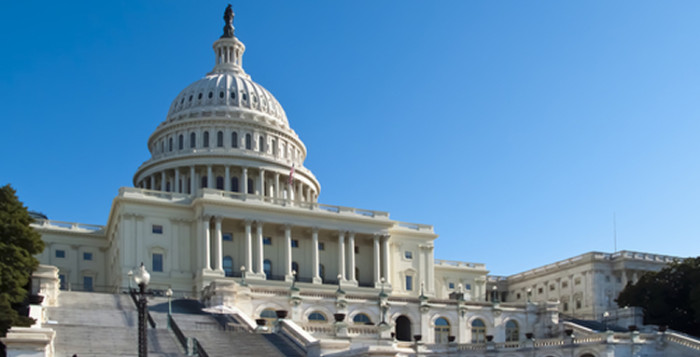 U.S. Sens. John Thune (R-S.D.), Lamar Alexander (R-Tenn.), Mike Enzi (R-Wyo.), Pat Roberts (R-Kans.), Richard Burr (R-N.C.), and Bill Cassidy (R-La.) today wrote to U.S. Department of Health and Human Services Secretary Sylvia Burwell and Centers for Medicare and Medicaid Services (CMS) Acting Administrator Andy Slavitt to request feedback on legislation they drafted that would address the ongoing issues with implementation of the meaningful use program for health information technology (health IT). The draft legislation would give health care providers the flexibility they need to continue to adopt electronic health record (EHR) technology and allow CMS to account for interoperability issues.
"[W]e have identified a few key policy changes outlined in the enclosed draft legislation, and we respectfully request feedback as part of our continued constructive dialogue on these issues," the senators wrote. "These policies seek to provide CMS with the tools and guidance necessary to advance the use of EHRs as part of utilizing health IT to the benefit of patients in a manner that protects the significant taxpayer investment in our nation's health care system."
Specifically, the senators' legislation would shorten the reporting period for eligible physicians and hospitals from 365 days to 90 days, which would give providers more time to implement EHR systems, relax the all-or-nothing nature of the current program requirement, and extend the ability for eligible providers and hospitals to apply for a hardship exemption from the meaningful use requirements. 
Thune, Alexander, Enzi, Roberts, and Burr are original members of the Senate's health IT working group, Re-examining the Strategies Needed to Successfully Adopt Health IT (REBOOT). In 2013, the senators released a white paper in which they outlined their concerns with current federal health IT policy, including increased health care costs, lack of momentum toward interoperability, potential waste and abuse, patient privacy, and long-term sustainability.
The white paper was part of a broader effort to solicit feedback from the administration and foster an ongoing conversation on improving the health IT program with the stakeholder community, including health care providers, technology vendors, and others.