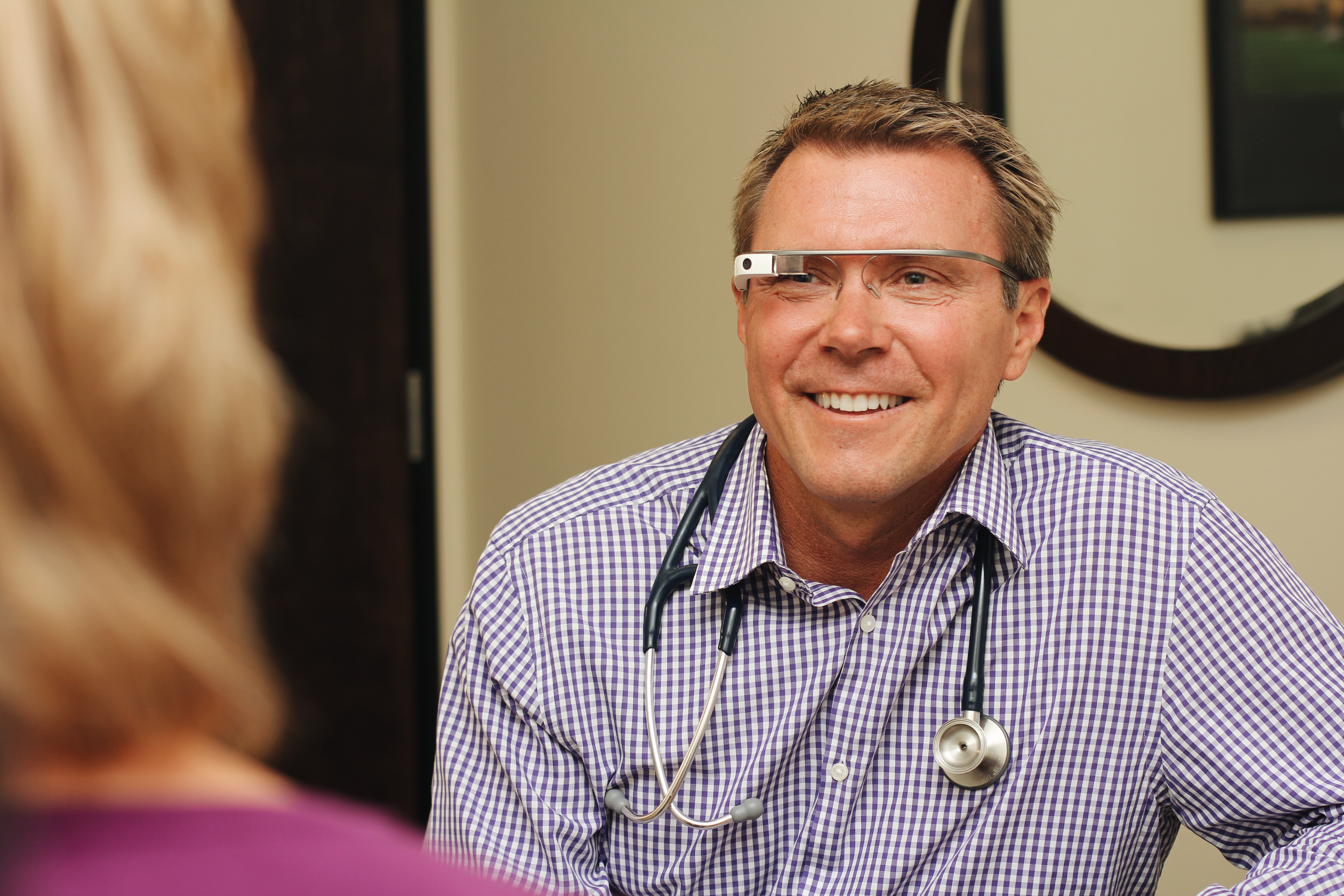 Augmedix, Inc., a Google Glass-focused digital health startup announced it has raised $17M in strategic funding from leading healthcare systems including Sutter Health, Dignity Health, Catholic Health Initiatives (CHI), TriHealth Inc, and one more. The strategic round was led by Redmile Group with participation from founding institutional investors Emergence Capital and DCM Ventures. Augmedix has raised $40 million in total funding to date. 
The strategic investment from the five healthcare systems will enable Augmedix to accelerate its Google Glass-powered service to reach over 100,000 healthcare providers who treat millions of patients nationwide. 
Founded by Stanford grads CEO Ian Shakil and Chief Product Officer Pelu Tran in 2012, Augmedix reclaims the hours physicians spend on charting and clinical documentation from EHRs and refocuses them on what matters most: patient care. The service boasts a nationwide patient acceptance rating of more than 99%. 
Glass Limitations
Some critics have speculated that Glass doesn't have the wireless connectivity or battery-life needed to keep up with the fast pace of today's busy and often administratively burdened physicians, especially if we are to see Glass show up in more critical care arenas such as the ER and OR. 
Many have declared the death of Glass after Google killed off the Glass explorers program in 2015. Augmedix was one of the five inaugural "Glass at Work" partners. 
"Every new form factor will have its challenges. This has been true of everything from smartphones to wearable technology," said Augmedix's Pelu Tran, president, CCO and cofounder in an interview back in January. "We have been successfully delivering a high-quality and incredibly reliable service to our doctors and health systems for a long time, and have already put together all of the technological components, from media streaming to intensive security, that is required for the service to work. To be honest, the enterprise sophistication and HIPAA security of our platform and technology has become one of our major selling points."
The company is serving hundreds primary care doctors, specialists and surgeons across nearly all 50 states who together seeing 5000 patients daily using the Augmedix solution. The company has more than 400 employees in offices worldwide and plans to significantly expand its workforce. The startup is a graduate of Rock Health, a San Francisco-based digital health seed fund. 
"At Dignity Health, we are committed to developing partnerships that harness the great potential of technology and apply it in ways that help patients and providers make better day-to-day decisions about care," said Dr. Davin Lundquist, chief medical information officer, Dignity Health. "The use of Google Glass and Augmedix allows our doctors to spend more time with patients by eliminating the distraction of entering information into a patient's electronic medical record on the computer. This enables our healthcare providers to give more focused attention to our patients and results in a better patient experience."
The latest funding round validates the potential functionality of Glass in healthcare, but there is a lot that still needs to happen for the device to reach its exponential potential.