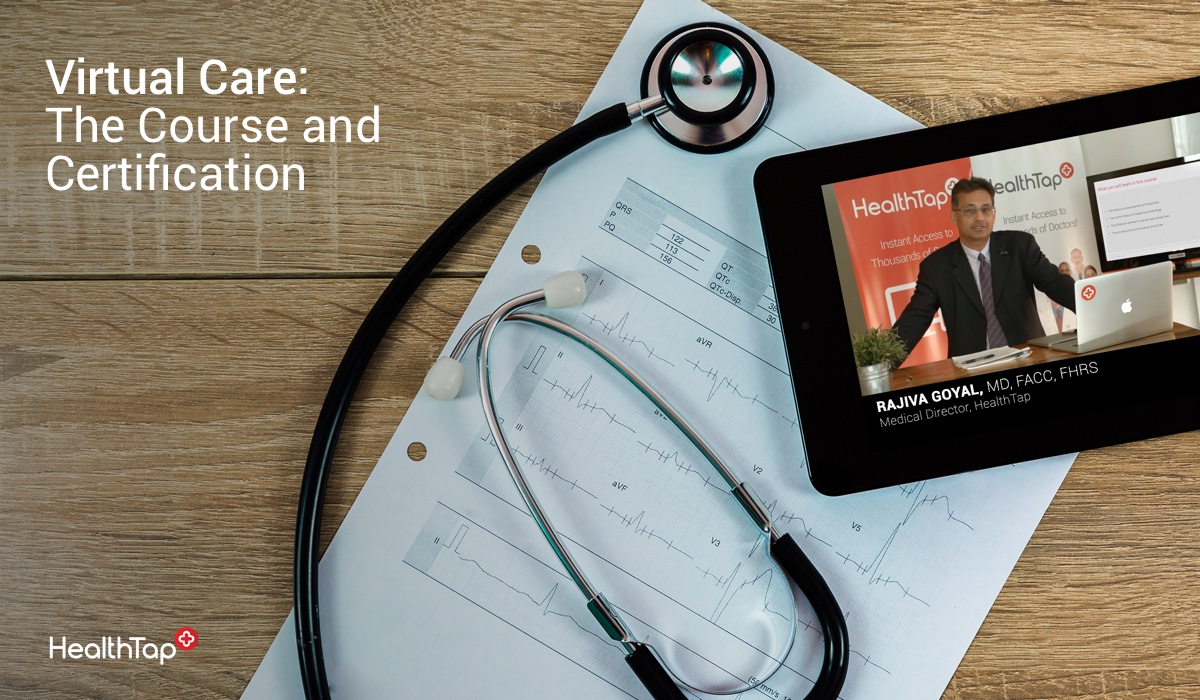 HealthTap, a Global Health Practice providing 24/7 immediate access to doctors via video, text or voice is launching a first of its kind training and certification in Virtual Care. Virtual Care uses established and emerging technologies like smartphones, personal computers, and wearables, as well as data and advanced logic to deliver higher quality, more efficient, and safer medical care. It also empowers people to improve their own health and well being. 
Why Virtual Care?
Virtual care is on the rise – more than 200 million people used virtual care services in 2015, and it is estimated that more than 50 percent of doctor visits could be converted to virtual appointments.  Despite exponential growth in Virtual Care delivery, most medical schools, hospitals, clinics, and private practices still lack up-to-date training and certification programs on the best methods for delivering care remotely. 
Parks Associates predict that video consultations will be increasing by 118.5% per year through 2018. Constituting far more than just "telemedicine" or providing care remotely over video or the telephone, Virtual Care is an entirely new and comprehensive way to practice medicine. 
Virtual Care Course and Certification Program Overview
HealthTap's Virtual Care Course and Certification Program is completely free, independently developed, and non-commercial.doctors who successfully complete the course with official Category 1 Continuing Medical Education (CME) credit (required to maintain their licenses), as well as a certification verifying training in Virtual Care. Thus, licensed docs who complete the course are also eligible for Category 1 CME credit, provided through ACCME.
The course is lead by doctors who have also taught in medical schools like Stanford, and Harvard, among other leading medical institutions. A multi-level program, the training is structured around introducing doctors to Virtual Care followed by testing and verifying their knowledge of best practices in this new field. The program also provides advanced-level training, complete with practice hour requirements, certifying that the doctors have real-world experience delivering Virtual Care.
Levels of Certification
Additionally, in connection with the course, U.S. licensed doctors in good standing may apply for up to three levels of certification:
– Level I Virtual Care Certification requires completion of the full course and passing a test demonstrating a clear understanding of the best practices of Virtual Care, as presented in detail in the course.
– Level II Virtual Care Certification requires documented completion of the delivery of fifty (50) hours of virtual care to patients.
– Level III Virtual Care Certification requires documented completion of the delivery of one hundred (100) hours of virtual care to patients as well as passing a supplemental advanced test demonstrating established expertise in the delivery of Virtual Care. 
Licensed doctors can take the course for free at: https://www.healthtap.com/goto/virtual_care_course