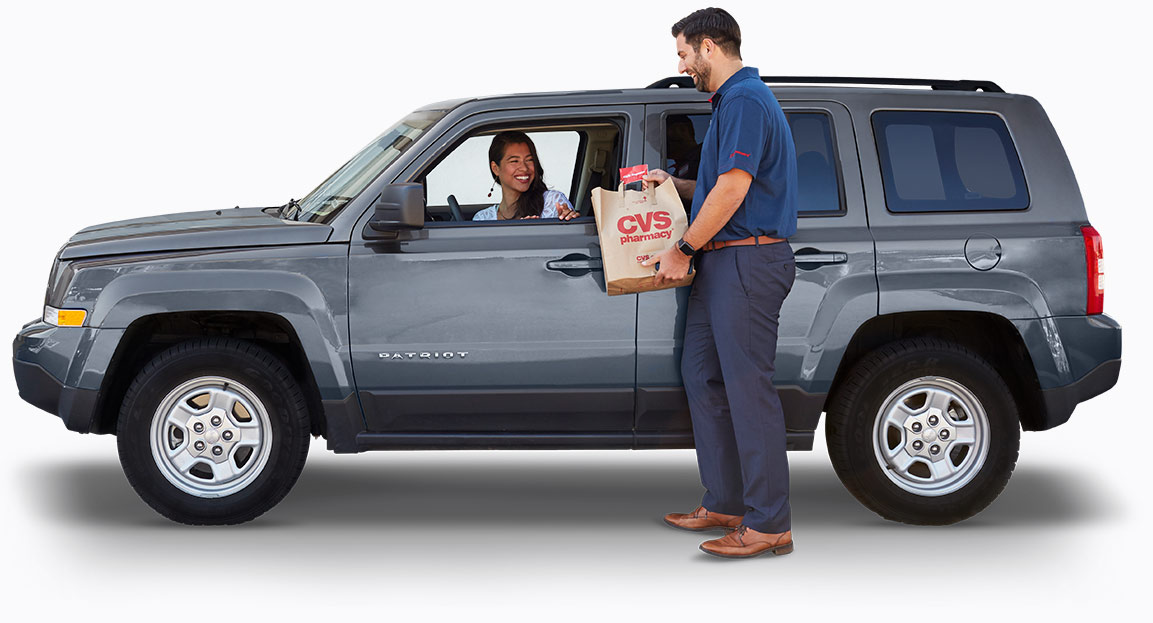 CVS Health today announced a strategic investment partnership with Curbside, a company transforming the retail store pickup experience for consumers to help launch CVS Express. The investment represents the company's commitment to driving further innovations that will help customers save time and money while pursuing a healthier lifestyle. 
How It Works
As part of the strategic partnership, Curbside will integrate its technology into the CVS Pharmacy app. Consumers using the CVS Pharmacy App can make mobile, in-app purchases from their local CVS Pharmacy and have those products delivered directly to them when they pull up to the store, all in about one hour with no markups or added costs for convenience. Created in less than three months in the CVS Digital Innovation Lab in partnership with Curbside, CVS Express embodies the digital mission of CVS Health to make healthy lifestyles more accessible and convenient for customers nationwide.
"We founded Curbside to help make shopping at neighborhood stores faster and easier than ever before," said Jaron Waldman, co-founder and CEO of Curbside. "Our proprietary location technology ensures seamless, reliable order handoff at the moment a customer arrives and our console apppowers an efficient pick and pack operation for CVS Pharmacy colleagues to prepare orders in the store. In partnership with CVS Health we've created a fast, convenient new shopping experience that busy CVS Pharmacy customers are going to love."
"We believe digital tools are the key to making health care convenient, personal and affordable for our customers, and CVS Express is a perfect embodiment of our digital mission," said Brian Tilzer, Senior Vice President and Chief Digital Officer, CVS Health. "By working closely with our retail team and partnering with Curbside, who brought industry-leading technology to our platform, we rapidly developed a seamless and simple solution that creates a significant time savings for customers. We are committed to redefining convenience and this will be one of many steps on that journey."
CVS Health plans to redefine retail convenience during 2016 and beyond with an investment in Curbside as it develops the latest technology to evolve the retail shopping experience.
CVS Express is currently available in San Francisco, Charlotte, N.C., and Atlanta, and will begin rolling out to additional CVS Pharmacy locations later this year. It is also applicable to all front store and over-the-counter items, with no added cost to the customer for utilizing the service.