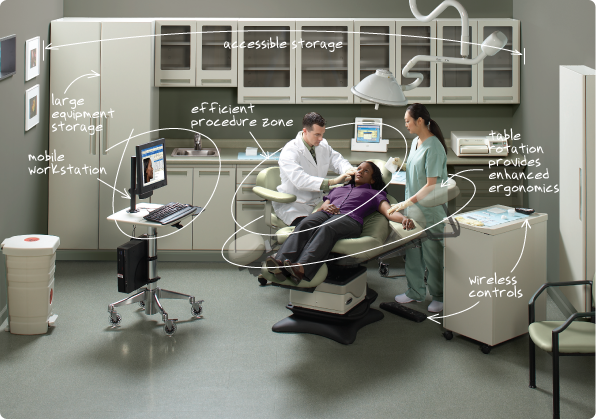 Midmark Corporation, a provider of outpatient workflow solutions has entered into a definitive merger agreement to acquire real-time locating system provider Versus Technology, Inc. ("Versus"). As part of the acquisition, Midmark will acquire all the issued and outstanding common shares of the Tranverse City, MI-based Versus.  Versus core operations will also remain in Traverse City, Mich.
Versus is the most-deployed real-time locating systems (RTLS) provider in healthcare, using location technology and rules-based automation tools to make health systems safer and more efficient. The acquisition of Versus RTLS technology will give Midmark the ability to provide customers improved, data-driven decision making when developing these processes within health systems.
Established in 1988, Versus Technology, Inc. specializes in Real-time Locating Systems (RTLS) for healthcare. Used by more than 800 hospitals for enterprise patient tracking, bed management, asset tracking, and nurse call automation, Versus improves patient flow and documentation of caregiver and patient interactions, while enhancing communication and efficiency. The Versus infrared (IR), Active RFID and Wi-Fi solution is responsible for enterprise visibility, clinical-grade location and automation at hospitals, clinics, surgery centers and senior care facilities worldwide. 
"We are very excited for the opportunity this collaboration will provide for our system integrators and end-user customers," said HT Snowday, president of Versus. "Healthcare providers face difficult decisions every day relating to equipment, room design, staffing and workflow. Together, Versus and Midmark will be able to provide more specialized, data-driven solutions to health systems, strengthening our businesses while enhancing healthcare for all involved."
The acquisition has been unanimously approved and recommended to the Versus shareholders by the Versus Board of Directors, and is subject to shareholder approval. A special meeting of shareholders has been scheduled for April 29, 2016, to seek approval. Assuming shareholder approval is obtained and all conditions to closing have been met, closing of the acquisition is estimated to occur on or before approximately May 4, 2016. After closing, initial cash distributions to shareholders will be approximately $0.35 per share with additional distributions over the next five years of up to $0.047 per share depending on claims against certain escrow hold back provisions.