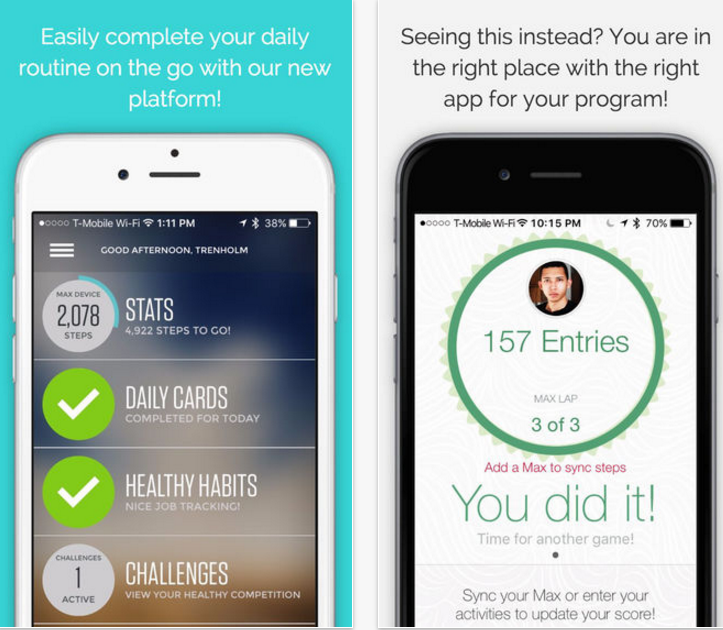 Virgin Pulse, part of Richard Branson's Virgin Group that provides employee-centric solutions to drive wellbeing has announced the launch of the Virgin Pulse app for Apple Watch. The Apple Watch app underscores Virgin Pulse's long-standing commitment to supporting the most popular and widely used devices that engage users directly in managing and tracking their personal and professional wellbeing goals. 
 Virgin Pulse App for Apple Watch Overview
The Virgin Pulse app for Apple Watch delivers a fully integrated and highly personalized user experience, which is far beyond the basic step counting that most wellness apps offer. In the Virgin Pulse app for Apple Watch, users are encouraged and reminded to monitor and take action on their personal health habits.  Automatic notifications allow them to track several activities including steps, sleep and nutrition  – all right on their wrists.  User information syncs automatically with Virgin Pulse, making it easy and frictionless for employees to interact with the program and track their progress throughout the day.
The Virgin Pulse app leverages many of Apple Watch's core capabilities to drive engagement and deliver a positive, meaningful user experience.  Key features of the Apple Watch app include:
– Healthy Habit Notifications – users receive actionable reminders to track their health habits throughout the day, at the ideal time for each habit (e.g., sleep tracking reminders in the early morning to gauge how they slept during the night)
– Friends Leaderboard – view individual standings and social connections among friends
– Program Progress – monitor personal progress in the VirginPulse program, including points and rewards earnings, at a glance
Research increasingly shows a strong connection between employee health and business performance.  A 2016 report by The Health Project revealed that organizations that invest in employee wellbeing tend to outperform the S&P 500.
"We believe Apple Watch is a valuable productivity tool that can help drive engagement in programs like Virgin Pulse's that promote employee health, wellbeing and performance," said Ron Hildebrandt, Senior Vice President Products at Virgin Pulse. "The Virgin Pulse app harnesses the full power of Apple Watch to engage employees and help them develop and sustain healthy habits.  The result is a seamless experience in which employees can use a device that's already changing their lives in a new way, improving their performance at work and in life. We're thrilled to be among the first solution providers to deliver a dedicated employee wellbeing app for Apple Watch to our customers." 
With the connection between employee health, workplace culture and business performance becoming more evident, organizations are increasingly investing in solutions that promote holistic employee wellbeing. Currently more than 250 industry leaders representing more than 2 million employees have selected VirginPulse's programs to help them support their people and drive business results.  
"We want our employees to be and feel their best wherever they – at home, at work, with their family and friends, or even just spending some time by themselves," said Time Warner Senior Vice President, Global Compensation and Benefits, James Cummings. "Our wellbeing programs are designed to support them whenever they're ready to begin that work, and to encourage them whenever they need it – whether it's when they're succeeding or, more importantly, when they need a little inspiration.  Many of them are using new technologies and with resources like the Virgin Pulse app for Apple Watch, are learning that feeling good – physically, socially, and emotionally – is an acquired habit that can be learned and reinforced with these simple, effective tools."
The Virgin Pulse app for Apple Watch is available now on the App Store on iPhone and within the Apple Watch app under the Explore tab.