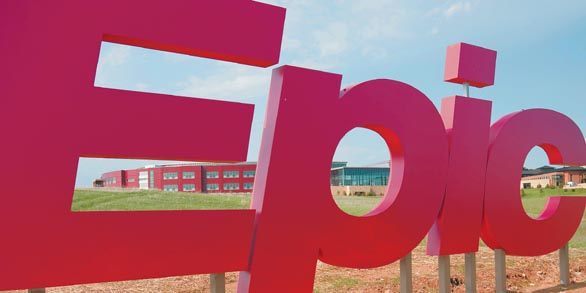 This week, Verona, Wis.-based EHR leader Epic announced that in the last 12 months, nearly a quarter of a billion patient records were exchanged on it's Care Everywhere platform—up 300% from the year prior. The milestone represents records that were exchanged with groups using other EHRs, HIEs, HISPs, entities connected to the eHealth exchange, and members of the Epic Community.
Epic's Care Everywhere interoperability platform supports millions of patient record exchanges each month to improve care coordination, increase patient safety, and decrease unnecessary tests. Care Everywhere helps ensure that patients' health data follows them wherever they receive care— whether it's for a planned transition of care such as referrals or for an unplanned transition such as visits to the emergency department.
Care Everywhere uses the Consolidated Clinical Document Architecture (C-CDA) as required for Meaningful Use Stage 2 for document exchange in care transitions. The platform supports supports all Epic's clinical users, which includes over 28,600 clinics and 1,200 hospitals covering a patient population of approximately 181 million.
Epic was recently named of the market leaders in overall interoperability, according to a recent KLAS report that interviewed more than 240 providers across inpatient and ambulatory settings during a three-month period. Participants also identified Epic as the one of the easiest EHR vendors to connect to along with athenahealth and Cerner. 
The report recognized Epic's data sharing as a solid via point-to-point and HIE connections to organizations with foreign EMRs. However, some non-customers voice frustration with Epic's strict adherence to self-imposed standards. Other vendors with similar interoperability capabilities and offerings have not yet seen the widespread adoption and appreciation that Epic has in addition to listing the vendors easiest to connect with, participants note those that are the most difficult.