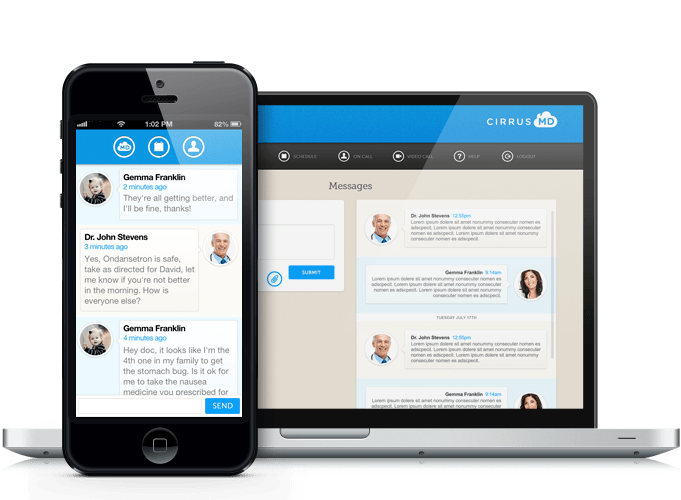 Denver, CO-based telehealth startup CirrusMD has raised $1.05 million in funding led by New York Angels, Rockies Venture Club, Sand Hill Angels and Three Leaf Ventures, BusinessDen first reports. The funding will be utilize to expand their development and sales team.
Founded in 2012, CirrusMD's HIPAA-compliant platform allows value-based healthcare organizations to offer secure text messaging, image sharing and telehealth video visits with patients via mobile devices and web browsers. The platform currently serves over 250,000 consumers, allowing them to access to a specialized panel of local doctors from anywhere and without the need for an in-person visit, reducing the number of visits to an emergency room or urgent care center.
As you shift your contracts to shared-risk or value-based payments, why adopt a telemedicine platform stuck in the past with a fee-for-service model? We can help you implement telemedicine that fits your strategic goals.
As health systems and plans shift away from fee-for-service towards shared-risk or value-based payments, CirrusMD provides the platform that aligns with the future of healthcare.
"There's going to be a land grab, so to speak," said CEO Andrew Altorfer of the telemedicine industry to BusinessDen.   "We need to make sure that we're invited into the right conversations at the right time … A lot of people are talking to (health care systems and insurers) right now, but they're talking about that legacy fee-for-service model."
The company is currently seeking health plans and health systems that are currently shifting towards new value-based models where an insurer staff is own physicians or health systems runs its own insurance program for patients.