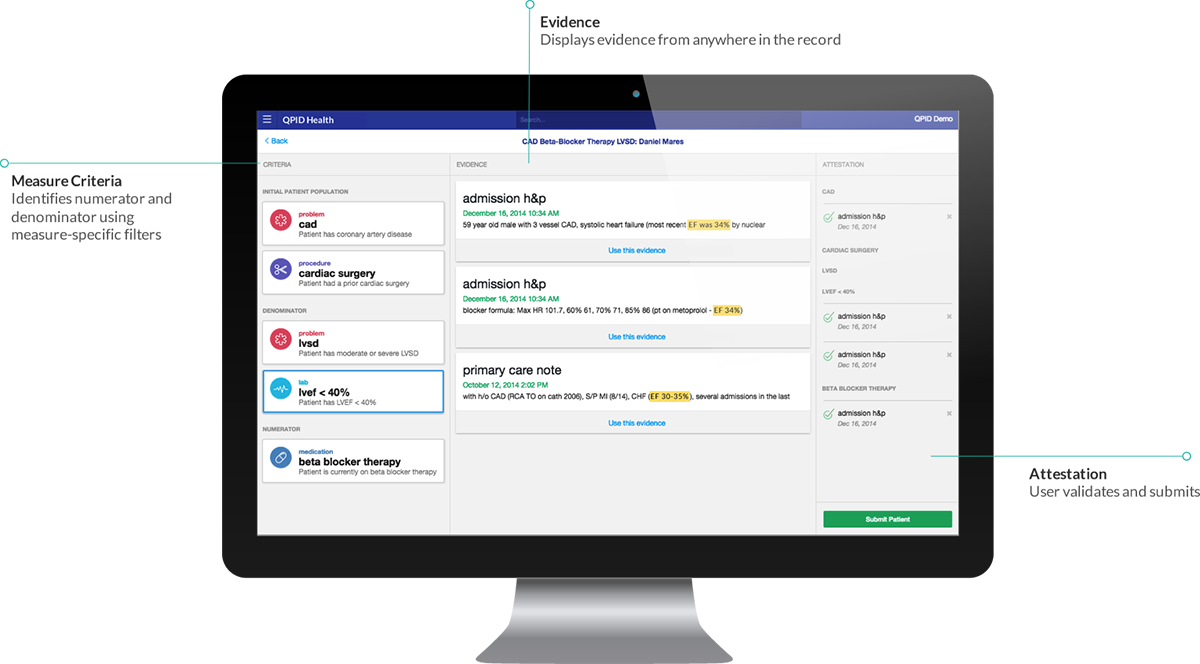 eviCore healthcare, a Bluffton, SC-based company enabling better outcomes for patients, payers and providers through advanced medical benefits management, announced that it has acquired Boston-based QPID Health. The company has raised more than $16.3M to date backed by Matrix Partners, Partners Innovation Fund, Massachusetts General Physicians Organization and Cardinal Partners. QPID Health will continue to maintain its offices in Boston, MA and Carlsbad, CA and will retain its name. Financial terms of the deal were not announced.
QPID Health, a Partners HealthCare spin-out in late 2012 founded by Dr. Michael Zalis and Dr. Mitch Harris helps providers achieve their care quality and cost reduction goals with sophisticated analytical software that generates actionable information and clinical insights from patient records. QPID Health's EHR agnostic technology is a powerful combination of natural language processing (NLP), clinical logic, and machine learning that generates patient facts from information found anywhere and in any format in longitudinal health records — including structured data fields and unstructured narrative notes. This overcomes a significant challenge to understanding a patient's history and status, since up to 80% of information might be found outside of discrete data fields. 
Since 2013, the QPID Health's clinical reasoning engine has analyzed 318 million clinical documents for 1.6 million unique patients and provides solutions to 8500 healthcare providers across major health systems and independent hospitals including Providence Health & Services and Sharp Healthcare. 
"We have dedicated our company to making a lasting, positive impact on all healthcare stakeholders through more informed decision-making and improved outcomes," explained John J. Arlotta, Chairman and Chief Executive Officer of eviCore healthcare. "Healthcare is being radically transformed and the traditional barriers between payers and care delivery systems are coming down. By integrating the QPID Health team and technology, we accelerate our ability to support the provision of healthcare in a value-based world."
Powered by a team of specialized medical professional resources, extensive evidence-based guidelines, and advanced technologies, eviCore supports clients by ensuring the right evidence-based care is delivered at the right time to the right patient at the right site of care.