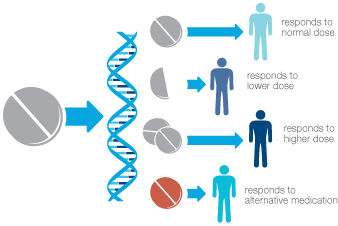 Pharmacogenomic clinical analytics provider Genelex is integrating with EHR leader Epic to support the reduction of drug complications, hospitalizations and ED visits. The integration will enable Genelex customers using Epic to better identify patients who are at the highest risk of adverse drug events based on drug-gene and drug-drug gene interactions which has been proven to significantly lower ED visits and hospitalizations.
Genelex 's precision prescribing analytics software platform YouScript helps customers identify which patients are at the highest risk of adverse drug events, which ones would benefit from pharmacogenomic testing and what clinicians can do to optimize the safety and effectiveness of medications. Based on over 14,000 curated references and product inserts, YouScript determines the cumulative impact of genetics, medications, over-the-counters, herbals, and other factors offering ranked alternatives when interaction risk is found.
In a recently published study published in the Journal of Medical Economics, the University of Utah showed that the use of pharmacogenomic testing and YouScript's clinical decision support software reduced hospitalizations by 39-percent and ER visits by 71-percent in elderly patients taking multiple medications in just 4-months.
"Think about us as a 'precision medicine booster' to enhance your traditional decision support tools," says Genelex CEO Kristine Ashcraft in the release statement. "As many as 56% of all potentially clinically significant drug interactions are caused by drug-gene and cumulative drug-drug-gene or drug-drug-drug  interactions that can be missed by traditional decision support tools that check for drug-to-drug or drug-to allergy complications."