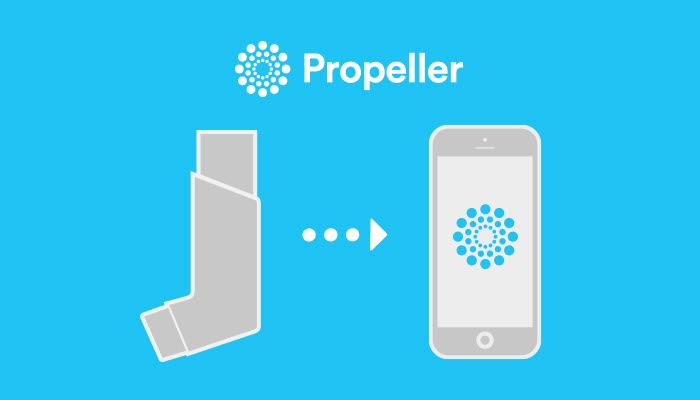 Digital health company Propeller Health is teaming up with Aptar Pharma (Aptar) to develop  the world's first integrated connected metered dose inhaler (cMDI), with an integrated sensor and a novel electronic dose counter. The device is currently available for licensing and is expected to enter clinical studies later this year.
Connected Metered Dose Inhaler Development Details
Pressurized MDIs are the most common type of inhaler device on the market today, with over 600 million units manufactured globally. They deliver aerosolized medications such as bronchodilators, corticosteroids and combinations that are used daily by patients with chronic respiratory diseases such as asthma or COPD. 
The new connected metered dose inhaler will combine Aptar MDI components and sensor technology with Propeller electronics directly into the inhaler housing, allowing for accurate and reliable monitoring of when each patient uses their inhaled medication. Information about the use of medications delivered by the cMDI will be put to work as part of the Propeller digital system for patients and providers.
Leveraging existing apps, emails, text messages and other feedback, patients are able to learn more about their disease, how to better manage it, and how to stay on track with their prescribed dosing instructions. In addition, physicians can identify individuals who need more help controlling symptoms, and care managers can efficiently focus on higher risk patients who need more personalized attention.  The partnership represents the most significant improvement in MDIs since the industry added mechanical dose counters over ten years ago.
"Patients and physicians deserve better designed inhalers that are easier to use and help them successfully treat their chronic respiratory disease," said David Van Sickle, CEO of Propeller in a statement. "We are excited to work with Aptar to bring important digital innovation to respiratory drug delivery.  We expect our connected inhaler to become the cornerstone for a platform of digital programs that will support and encourage better management of and quality of life with chronic respiratory disease. Together I believe we have the scale and expertise to impact millions of patients with asthma and COPD around the world."