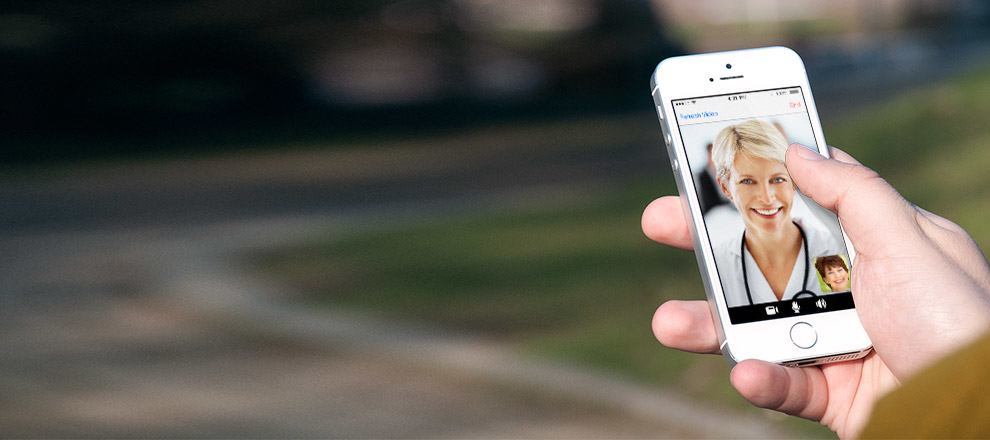 Telehealth provider American Well today unveiled the first-ever mobile Telehealth Software Development Kit (SDK). The telehealth mobile software development kit (SDK) lets hospitals, retailers, health plans, or medical publishers embed telehealth directly into their own apps, under their brand, making online care easier to access than ever before
Limitless Use Cases for In-App Telehealth
There are endless examples of how having an immediate doctor's visit available in-app helps consumers and makes for a better overall healthcare experience.  Anticipated use cases include:
– Healthcare management. Health systems with services that let patients check their lab results, book appointments, or access records can add "see a doctor" to the list of available choices. Health plans that surface benefits and insurance deductible information to consumers on mobile can add telehealth services such medical visits, health coaching, and wellness programs.
– Online health information searches. According to the Pew Internet and Research Project, about 72 percent of Americans search for health information online including information about prescription drugs, diagnosis and treatment options. Any app that lets a consumer discover health information can now also offer that consumer an immediate doctor visit for a consultation about that information.
– Prescription refills. Retail pharmacy brands with consumer-facing apps flag when a prescription has run out – and refills require a doctor. Instead of having to schedule an appointment to see a doctor in person, consumers can connect with an independent doctor online, in minutes, to request, and when clinically appropriate, receive a prescription and obtain it the same day.
– Medication compliance and adherence. Patients reviewing information about an already prescribed medication in-app can now connect to a provider for additional help with their medication regimen, including discussing how and when they are taking it, introducing other medications, and diet.
Amwell, American Well's consumer-facing mobile app for live, online doctor visits was recently named the #1 most downloaded telehealth app for the second year in a row. According to App Annie, a market intelligence leader in app analytics revealed that Amwell was the most popular telehealth app of 2014 and 2015 in the U.S., based on combined iOS and Google Play downloads1.