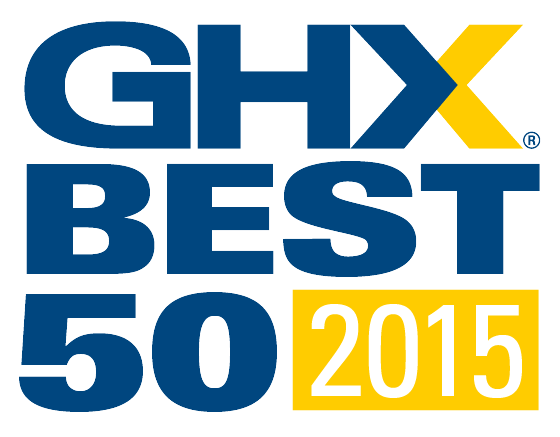 Global Healthcare Exchange, LLC (GHX) has announced its annual list of the healthcare provider organizations being recognized as the 2015 GHX "Best 50" Supply Chains in North America for their work in improving operational performance and driving down costs through supply chain automation. The recipients will be honored at the 2016 GHX Healthcare Supply Chain Summit, May 23-25, 2016, in Austin, Texas.
"Best 50" Healthcare Providers for Supply Chain Selection Criteria
To select the Best 50, GHX looked at the performance of more than 4,000 hospitals in the U.S. and Canada currently connected to the GHX electronic trading exchange. GHX identified the 50 healthcare organizations that scored highest in areas such as purchasing and invoice volume, Exchange utilization and trading partner connections during the 2015 calendar year.
"Every year we honor the provider organizations that are setting a very high bar for supply chain excellence," said Bruce Johnson, President & CEO, GHX. "This is a tremendous accomplishment and reflects the exceptional work these supply chain, finance and materials management teams have undertaken to help put their organization in this 'top of the industry' position. The work they are doing serves as a great example to the industry — showing the strategic value of supply chain to tackle costs, remove waste, drive efficiency, and in so doing, help deliver quality patient care."
The 2015 GHX Best 50 Customers are as follows (in alphabetical order):
Akron General Health System
Allina Health System
Baptist Health of Northeast Florida
Baptist Healthcare System
Blanchard Valley Health Center
Bon Secours Health System
CarolinaEast Medical Center
Centura Health
Community Health Network
Community Medical Center – Fresno
County of Santa Clara
Crouse Hospital
El Camino Hospital – Mountain View Campus
Fairview Health Services
Freeman Health System
Greater Baltimore Medical Center
Group Health Cooperative
Hackensack University Medical Center
Harborview Medical Center
Harris Health System
Henry Ford Health System
Lehigh Valley Health Network
Lucile Packard Children's Hospital
Mary Washington Hospital
Medical University Hospital Authority
MultiCare Health System
NorthBay Healthcare
Ochsner Clinic Foundation
Parkview Medical Center
Presbyterian Healthcare Services
Riverside Health System
Saint Francis Hospital and Medical Care
Seattle Children's Hospital
Southwest General Health Center
St. Joseph's Hospital Health Center
Stanford Health Care
The University of Chicago Medicine
Tucson Medical Center
Tufts Medical Center
UCLA Healthcare
UF Health
United Health Services Hospital
University of California, San Francisco
University of Colorado Hospital Authority
Valley Medical Center
Virginia Commonwealth University
Virginia Mason Medical Center
Wayne Memorial Hospital
Westchester County Health Care
Yale-New Haven Health Services