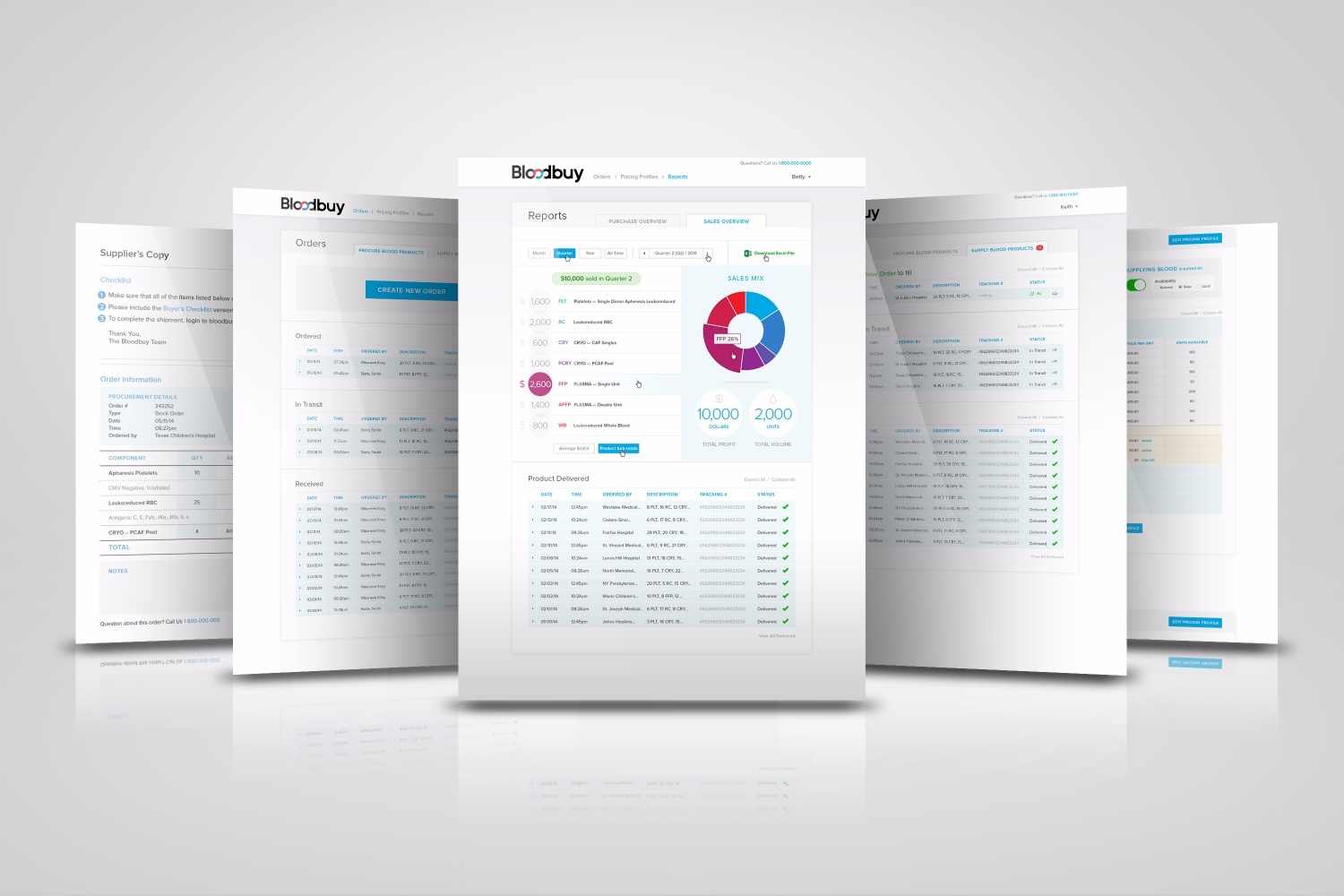 Bloodbuy, a health tech company that operates a cloud-based platform connecting hospitals and blood centers nationwide has raised $3.75M in strategic funding round led by Premier Supply Chain Improvement, Inc., an affiliate of Premier, Inc. and St. Joseph Health. The Dallas, TX-based company will utilize the capital to accelerate its integrated network of hospitals and blood centers. As part of the funding deal,  Durral Gilbert, President of Premier Supply Chain Improvement, and Nita Stith, Vice President of Finance and Supply Chain Strategy at St. Joseph Health, have joined Bloodbuy's Board of Directors.
Optimize your blood bank, unlock growth and reduce waste
Blood is the core commodity of healthcare.  It fuels the care delivery models of every major service line within acute care facilities. Yet, the market structure for blood in the U.S. is severely fragmented and inefficient.  This gives rise to frequent spot shortages and significant price variations from region-to-region. To resolve these inefficiencies, Bloodbuy enables blood centers to seamlessly reach and serve a broader base of hospitals and blood centers; thereby increasing inventory turns, reducing wastage, and accelerating growth in this challenging environment. 
The platform uses a series of proprietary algorithms designed to address the uneven geographic distribution of available blood supply, in real-time. By doing so, it enables the optimization of the supply chain relationships between the nation's blood suppliers and the hospitals they serve; automating the redistribution of lifesaving blood products throughout the U.S.
Bloodbuy's cloud-based platform is currently deployed at integrated delivery networks (IDNs) and blood centers across the country; enabling these organizations to optimize their blood procurement activities, with regard to lowering both cost and waste, while increasing access to high-demand blood products necessary for patient care. 
Partnership with Premier
In addition to the funding, Bloodbuy announced the formalization of a strategic relationship with Premier. The two organizations will collaborate to offer Bloodbuy's technology solutions to Premier's membership, which is comprised of approximately 3,600 U.S. hospitals and 120,000 other healthcare providers. 
"We are very excited to align our organization with Premier and St. Joseph Health," said Christopher Godfrey, founder and CEO of Bloodbuy said in a statement. "We share a commitment to improving health outcomes and lowering care delivery cost through the thoughtful application of proven technologies, and the evolution of antiquated workflows. This arrangement affords us the ability to leverage key resources of the participating organizations and continue to bring our technology solutions to market in a powerful and deliberate way."