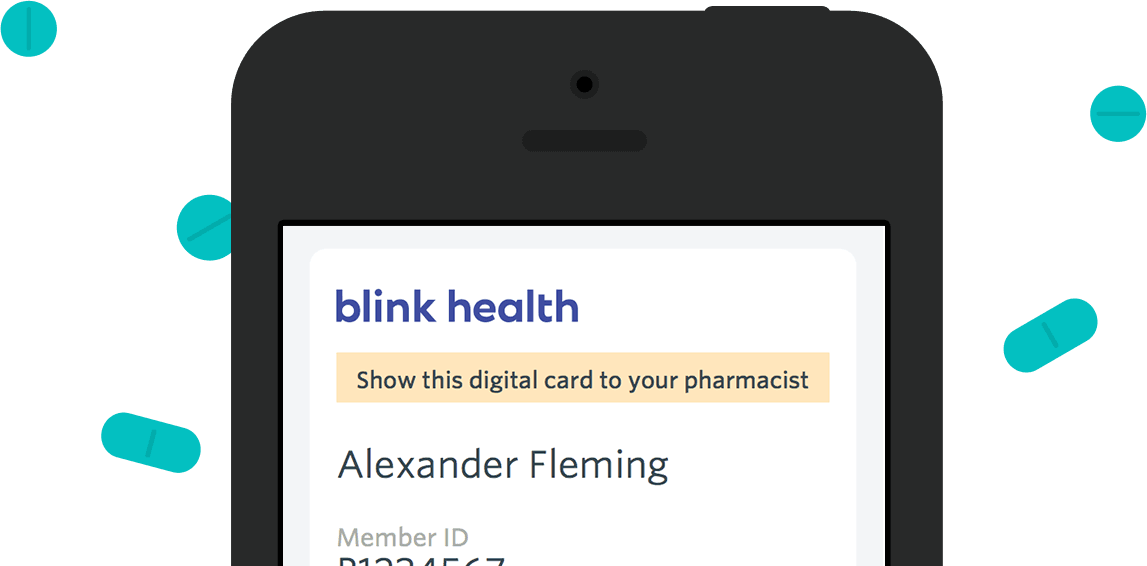 Nearly one-third of prescriptions written are never picked up by patients because they can't afford them. To solve this, Blink Health is launching a free mobile app and website that provides anyone the lowest prices on generic prescription drugs. Available to everyone regardless of insurance status,  Blink Health can save consumers up to 85% on their prescriptions at over 60,000 pharmacies, including Walgreens, CVS, Rite Aid, Wal-Mart,Duane Reade and most independent pharmacies.
How It Works
Blink Health is able to provide the lowest prices by using proprietary technology to group patients together and increase their collective purchasing power to buy medications at significantly lower prices. In addition, Blink Health is able to aggregate funds from employers, not-for-profits and others to further lower patients' out-of-pocket expenses. For example, generic Lipitor, which retails at $163.24 and costs about $26.50 under other prescription discount programs, costs just $9.94 with Blink Health.  Prilosec, which typically commands $19.61 under other plans, costs $6.94 with Blink Health. 50 percent of the medications on Blink Health cost $10 or less and 40 percent are less than $5.
With no membership fees or monthly premiums, it only takes seconds to sign up online or via the app. Users search for the prescribed medication and if the Blink Health price is cheaper than what they would pay, they can purchase it via Blink Health, pick it up at their chosen local pharmacy and pay zero dollars at pick-up. The Blink Health price is the same no matter which pharmacy the customer uses.
Founded in 2014 by brothers Geoffrey and Matthew Chaiken, Blink Health launched the beta version of the app in 2015 for early sign ups. The startups is is backed by Joe Lonsdale's new Eight Partners and Burch Creative Capital. 
"Nobody should ever be forced to skip a dose of medicine or leave a prescription behind at the pharmacy counter because they can't afford it," said Blink Health founder & CEOGeoffrey Chaiken in an official statement. "Our goal with Blink Health is to provide all Americans with the best prices for generic prescriptions, regardless of their insurance status. These prices have always existed for people with the best insurance plans, but Blink Health is making them accessible to all Americans for the first time."
The app is currently available for download on iTunes and Google Play store.