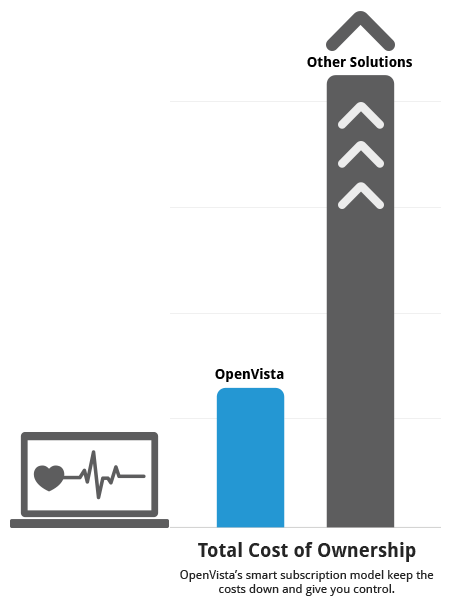 Health Partners New England (HPNE) has chosen the Medsphere's OpenVista® EHR system for implementation in the organization's new behavioral health treatment center in Devens, Massachusetts. HPNE also contracted with Phoenix Health Systems, a division of Medsphere, for additional support services related to OpenVista implementation.
Headquartered in the Boston area, HPNE enables hospitals to improve the quality and financial performance of psychiatric and substance abuse services for children, adults and the elderly. The new 108-licensed bed TaraVista Behavioral Health Center™ is the first facility the company has built from the ground up. TaraVista will use OpenVista's flexibility and comprehensive clinical, population health, financial and revenue cycle applications as core components in a unique care model providing short-term inpatient care for psychiatric and co-occurring substance abuse issues.
To maximize the effectiveness of OpenVista, Phoenix Health Systems will coordinate HPNE and Medsphere resources, create a comprehensive implementation plan, monitor performance and provide HPNE/TaraVista with regular project updates. With regard to the EHR, Phoenix will provide troubleshooting, as well as remote service desk and application software support, saving TaraVista the cost of expensive on-site support personnel.
"Health Partners New England is well known in behavioral health for the quality care they enable and the genuinely collaborative approach they embrace," said Irv Lichtenwald, Medsphere president and CEO, "We're honored that Dr. Krupa and his team see Medsphere as a genuine partner on the IT side and recognize the ways in which we work to accommodate client needs. This is a relationship of like philosophies as much as anything else, which bodes well for a long and productive future."
OpenVista EHR Overview
Medsphere's OpenVista is the commercialized version of VistA-based EHRs created and developed by the U.S. Department of Veterans Affairs (VA) and Indian Health Service (IHS) and credited with helping turn the agencies into national leaders in quality patient care. Using public sector code available from these agencies through the Freedom of Information Act (FOIA), OpenVista can be implemented much more quickly and affordably than traditional proprietary solutions.
A majority of physicians trained in the US rotate through VA medical centers. Over the past 15 years, over 400,000 physicians have trained with VistA. Since physicians rotate on a monthly basis, VistA was designed to be rapidly adopted with just one hour of training. Multiple surveys have shown that its straightforward design is preferred by physicians.