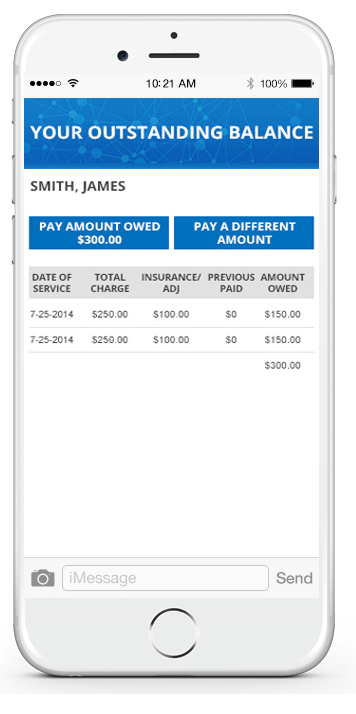 SwervePay, a cloud-based patient-centric payment platform that empowers patient to pay their medical bills on the go has raised $10 million in funding led by Chicago-based Garland Capital Group. The capital will be used to accelerate its channel partner network and hire additional talent to accelerate growth.
According to Accenture, 98 percent of patients will not use hospital/physician mobile apps and 64% won't use portals(Harris poll). Through SwervePay's portal free platform, Physicians and hospitals are able to engage patients with a simple text message that lets them securely submit payments and with one click. The cloud-based system presents the right data at the right time, greatly improving patient payment resolution.
With its powerful and secure integration engine, as well as back-end EHR automation, it enables healthcare providers to more easily and quickly collect patient balances – before, during and after care. This is achieved by communicating with patients in one of the most effective and accessible ways today – text messaging. In addition to reducing outstanding patient balances, SwervePay lowers debt and administrative costs for hospitals. The end result is increase cash flow to hospitals, health systems and practitioners.
Key Features of the platform include:
Automated messages – send automated appointment reminders to reduce no-shows, balance notifications sent via text or email for one-click payments
Seamless Integration – payments are seamlessly integrated with existing Patient Management System via AR write back, making scheduling, billing and collections easier to manage
One click payments – secure on-file technology allows you to securely store patient credit card info in PMS/EHR
"We're excited and privileged to bring this all-star team of investors on board at SwervePay," said Jaeme Adams, co-founder and CEO of SwervePay in an official statement. "With the business acumen around healthcare, payments, and growing large enterprises, this investment is more validation that our innovations will continue to blaze the path we created in changing how patients pay for healthcare."