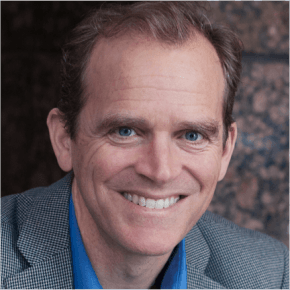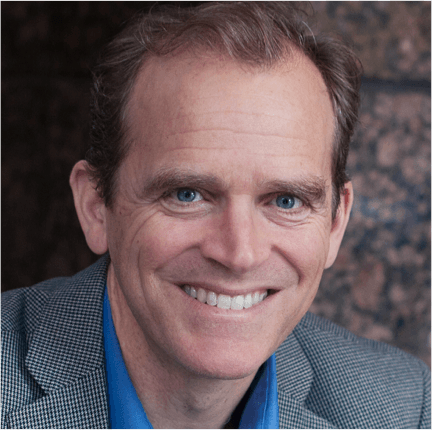 Healthcare has been the embodiment of the irresistible force paradox, a classic paradox formulated as "What happens when an unstoppable force meets an immovable object?" We know that technology and empowerment of the individual have been the drivers of immense change in virtually every corner of our lives…except healthcare.
There are many efforts ranging from startups to convening thought leaders at events to public and private sector initiatives meant to change this dynamic. It's clear it will take a broad coalition of these efforts to make the change most desire in the face of immense forces to protect turf. It's natural that organizations collectively generating trillions of dollars of revenue won't give up without a fight. In fact, it's entirely predictable that they'll use every "FUD" (fear, uncertainty & doubt) tactic in the book…and already have.
During my detour away from healthcare, I had the opportunity to play a leading role in shifting another entrenched industry that had been largely unchanged for 50-100 years — the media business. Today, digital media now surpasses even broadcast television for ad spending — an unimaginable thought just 10 years ago. Driving that media industry transformation was their own shift from fee-for-service to fee-for-value (or what is more commonly known in media as pay-for-performance or cost-per-click). I draw from what we did to accelerate that industry shift as well as my experience in shifting a technology ecosystem within healthcare. Having said that, the scale of this transformation and the degree of FUD that will be used to slow progress is of a much greater magnitude.
To complement the aforementioned efforts, I'm doing my part to accelerate the shift to a much higher performing system. We all have levers to positively impact — these are mine. The following is a brief summary of the levers I'm contributing to:
– The Future Health Ecosystem Today – Forbes exclusively published this report here. Like Mary Meeker's Internet Trends report that it's modeled after, it's a big deck so will take some time to digest.
– Health Rosetta – This open source project is in response to the fact that purchasing healthcare unwisely leads to under-performance and using out-moded technology. In less than a year, the Health Rosetta has become a blueprint for wise healthcare purchasing that health coalitions are adopting, the investment thesis for a venture fund and the call-to-action for an upcoming documentary (more below) that highlights employers saving 30-50% per capita on health benefits.
– 95 Theses for a New Health Ecosystem – If the Health Rosetta is the "what" of the future health ecosystem, the 95 Theses are the "how". That is, Leonard Kish and I curated a set of guiding principles for the winning approaches of the future. These were curated from the leading thinkers in healthcare. The 95 Theses were inspired by a ground-breaking proclamation called the Cluetrain Manifesto that was hugely influential in the development of the Internet. Cluetrain's 95 Theses followed the model of Martin Luther's 95 Theses that triggered the Reformation. We're now in the process of expanding on each of the theses by having the leading thinkers bring each thesis to life. We're thrilled to have contributors ranging from Susannah Fox to Eric Topol to Bill Gates to Esther Dyson to Jonathan Bush and many others.
– Documentary – The documentary referenced above has gone from a twinkle in my eye to now having a Peabody-winning (broadcast's "Pulitzer") and an Academy Award nominated director/producers digging into this project. The film's goal is to be as transformative for the public consciousness as Super Size Me, Waiting for Superman and the Inconvenient Truth were. In a smart, funny and entertaining manner the film will both take on sacred cows that create massive collateral damage as well as provide inspiring stories of what happens when the Quadruple Aim is fully achieved. The film is in the development stage. We are starting to build the grassroots organization that will use the film as a point of activation to transform the industry through a partnership between clinicians and citizens — neither can drive the necessary change on their own. The "good news" is clinicians are even more dissatisfied with the status quo than regular citizens. When they see how much more fulfilling their professional lives can be, they'll recognize they can leave burnout and dissatisfaction behind.
– Quadruple Aim & new seed stage venture fund — Put simply, I don't believe the vast majority of the "changes" in healthcare are sustainable. Too many of the changes throw more technology and bureaucracy on top of an already-flawed process. It's no wonder doctors and nurses are extremely dissatisfied (and it's getting worse) when the 4th aim (improving the care team experience) is overlooked. Fortunately, in my study of the highest performing health plans/providers over the last several years and particularly the last several months (following leaving WebMD), I couldn't be more optimistic about how achievable the Quadruple Aim is. So much so that I've created a seed stage called the "hf Quad Aim Fund" — the "hf" is short for Healthfundr. Ironically, despite the fact that VCs fund innovation, there has been very little innovation in venture capital — particularly in healthcare. Healthfundr took a fresh perspective to figure out what one would build to create a 21st century venture fund leveraging the power of technology and networks from the ground up. It stands in stark contrast to the myriad VC and P-E options I considered following my departure from WebMD.
About Dave Chase
Chase was the CEO & Co-founder of Avado, which was acquired by and integrated into WebMD and the most widely used healthcare professional site – Medscape. Before Avado, Chase spent several years outside of healthcare in startups as founder or consulting roles with LiveRez.com, MarketLeader, & WhatCounts. He also played founding & leadership roles in launching two new $1B+ businesses within Microsoft. 
Chase was named one of the most influential people in Digital Health due to his entrepreneurial success & writing along with luminaries such as Eric Topol, Patrick Soon-Shiong, & Vinod Khosla. He speaks to & consults with new ventures inside of established companies & high growth startups. Chase is widely published. The book Chase co-authored won the healthcare Book of the Year in in 2014.