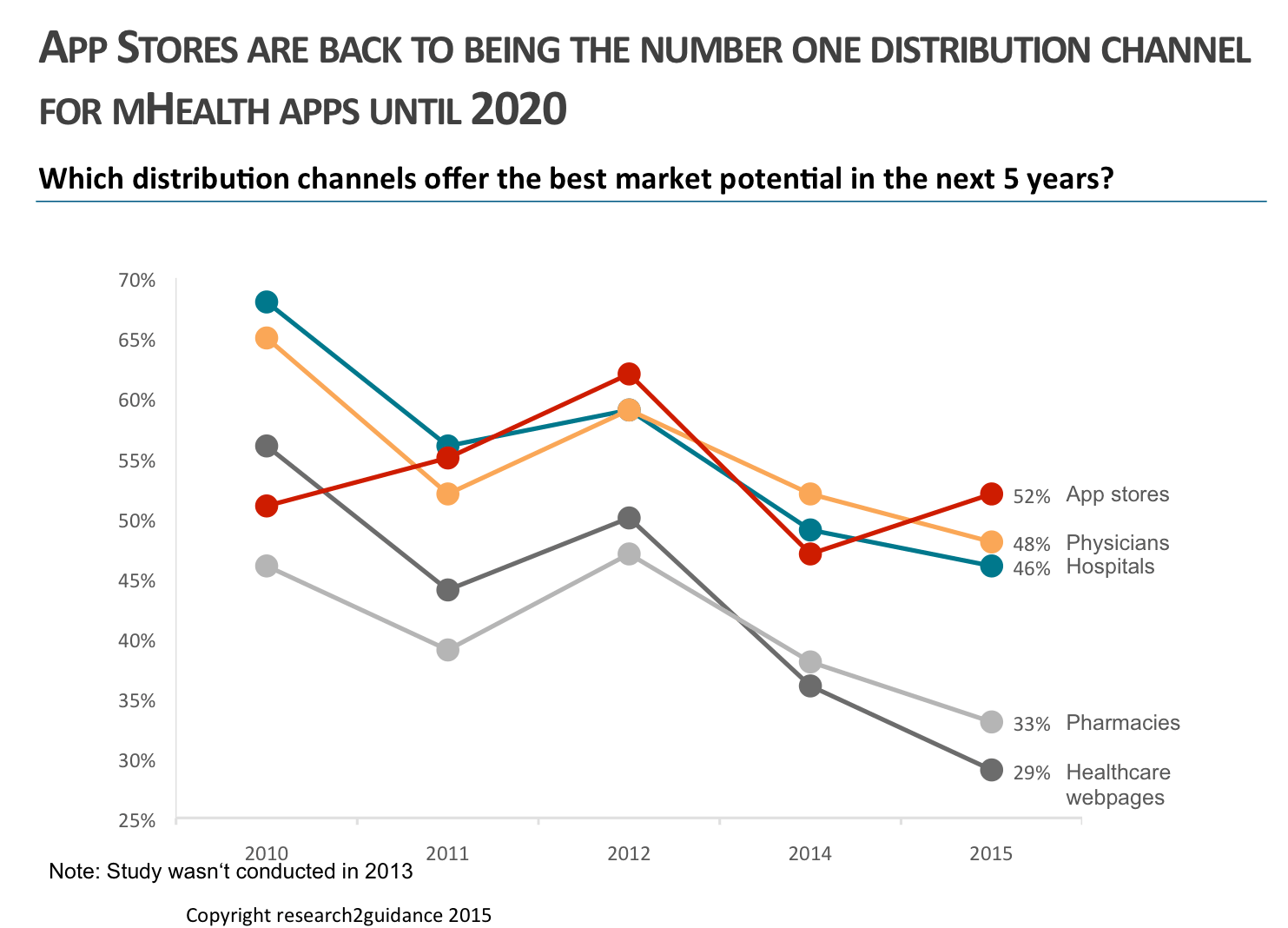 App stores will remain the number one distribution channel for mobile health apps until 2020, according to a new blog post from research firm Research2Guidance. Based on the findings of their mHealth App Developer Economics 2015 survey of 5,000 developers, 52% of mobile health experts rate app stores, such as Apple App Store or Google Play as the best channels from which to distribute mobile health apps for the next five years.
Other distribution channels such as doctors, hospitals or pharmacies were viewed as weaker channels to distribute a successful mobile health app. In 2010, there was optimism that mobile health apps will soon become an integrated part of healthcare delivery largely driven by the belief that doctors and hospitals will start prescribing mhealth apps to patients. Not only has this prediction failed, but it has steadily decreased since 2010.
Overall, the mobile health market is still in the hype phase and integration must take place mobile health before reaching its full potential.