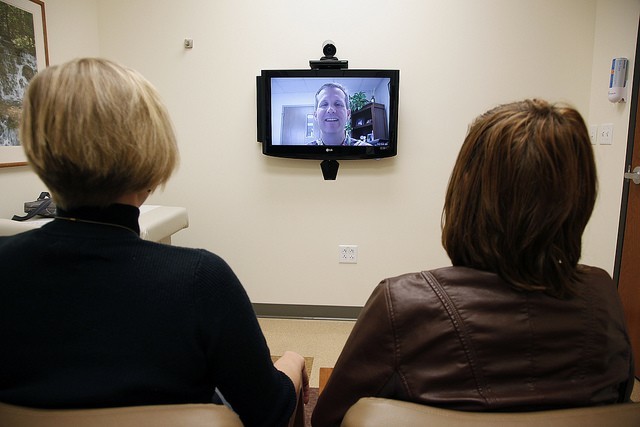 The American Medical Association (AMA) today supported the bipartisan Creating Opportunities Now for Necessary and Effective Care Technologies (CONNECT) for Health Act to expand the use of telemedicine to achieve quality care for patients. The CONNECT for Health Act would:
– Create a bridge program to help providers transition to the goals of the Medicare Access and CHIP Reauthorization Act (MACRA) and the Merit-based Incentive Payment System (MIPS) through using telehealth and RPM without most of the aforementioned 1834(m) restrictions
– Allow telehealth and RPM to be used by qualifying participants in alternative payment models, without most of the aforementioned 1834(m) restrictions
– Permit the use of remote patient monitoring for certain patients with chronic conditions; o Allow, as originating sites, telestroke evaluation and management sites; Native American health service facilities; and dialysis facilities for home dialysis patients in certain cases
– Permit further telehealth and RPM in community health centers and rural health clinics
– Allow telehealth and RPM to be basic benefits in Medicare Advantage, without most of the aforementioned 1834(m) restrictions
– Clarify that the provision of telehealth or RPM technologies made under Medicare by a health care provider for the purpose of furnishing these services shall not be considered "remuneration."
Provisions in current statute (42 U.S.C. 1834(m)) constrain telehealth reimbursement by:
– Originating site restrictions – the patient may only be located at certain clinical sites
– Geographic limitations – the patient may only be located in certain rural areas
– Restrictions on store-and-forward technologies – only permitted in Alaska and Hawaii
– Limitations on distant site providers – only Medicare-defined "physicians" and "practitioners" may provide telehealth services, but not, for example, physical or occupational therapists
– Limitations on covered codes –CMS must define reimbursable telehealth codes. 
The bill reflects the AMA's belief that that the appropriate use of telemedicine can greatly improve access to quality care while maintaining patient safety. According to an independent study, the bill could save $1.8 billion over 10 years.
"This legislation has the potential to remove barriers to new health care delivery models that promote coordinated and patient-centered care.  Importantly, the bill aims to maintain high standards whether a patient is seeing a physician in an office or via telemedicine," said AMA President Steven J. Stack, M.D. "Telemedicine can strengthen the patient-physician relationship and improve access for patients with chronic conditions and limited access to quality care. The AMA's guiding principles on telemedicine seek to foster innovation while promoting quality care."
The bipartisan sponsors see telemedicine as a way to broaden health care, reaching populations that struggle with access.
"This bill shows Congress at its best – combining deep thinking, hard work, compromise and bipartisanship. In the end, the bill could improve health outcomes and save money. We look forward to working with other supporters to advance this important legislation in Congress," Stack said.