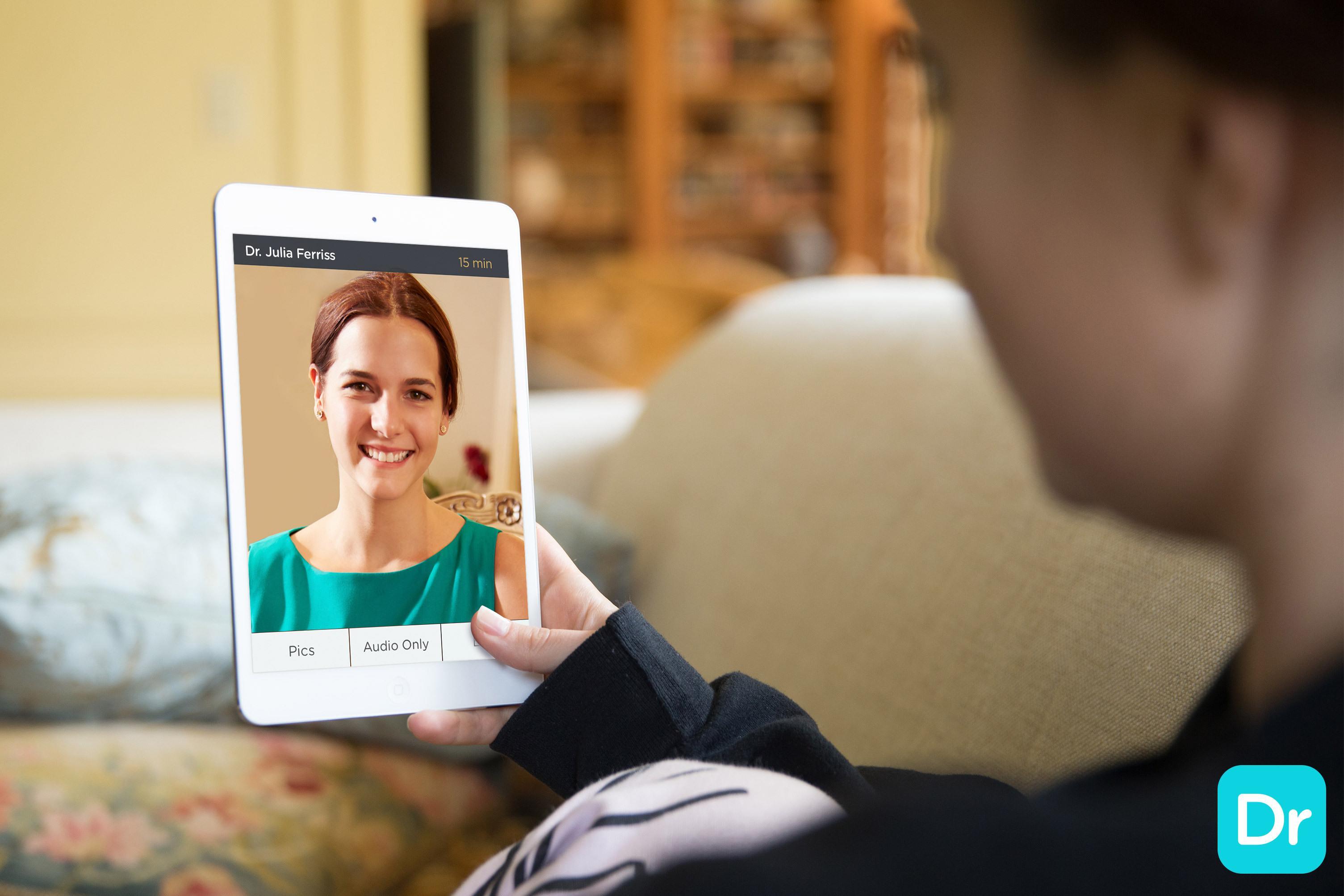 San Francisco, CA-based Doctor On Demand has expanded its behavioral health services to include psychiatrists telehealth video visits now available nationwide. The company began offering mental health care services in December 2014 with the addition of psychologists to its provider network.
The new addition of psychiatrists video visits represents a significant expansion of access to mental health care through Doctor On Demand. Now, patients can receive both therapy from a doctorate-level psychologist and medication evaluation and management from a board-certified psychiatrist through their smartphone or computer in the comfort of their home. 
The average wait time, cost, and effort that goes into a mental health appointment can make it hard for people to get help when they need it most. In 2013, the National Survey on Drug Use and Health estimated that 1 in 5 adults aged 18 or older (18.5 percent) had a mental illness in the past year, but only 45 percent received treatment1. 55 percent of the nation's 3,100 counties have no practicing mental health workers, and wait times to see a psychiatrist average between two months (cities) and eight months (rural counties)2. Lack of access to psychiatrists in hospitals and emergency rooms has also made psychiatric boarding a nationwide problem3. Thus, wait times in many emergency departments have increased nationwide.
Mental illness is responsible for huge direct and indirect health care costs for employers. According to the federal Substance Abuse and Mental Health Services Administration, mental illness treatment costs are $100 billion annually, accounting for 6.4 percent of the $1.6 trillion spent annually on health care in the United States. Mental illness causes more days of work loss and work impairment than many other chronic conditions such as diabetes, asthma, and arthritis. Studies estimate the annual costs of serious mental illness are $193 billion in lost earnings and $24 billion in disability benefits.
To date, Doctor On Demand has more than 300 mental health professionals — licensed psychologists and board-certified psychiatrists. Both psychologists and psychiatrists will generally see patients for ongoing care. The nationwide network of psychiatrists will also be used to help increase access to care in hospital and emergency room settings.
The addition of psychiatry to Doctor On Demand's services comes as the company has signed its 400th employer customer, bringing the total number of people covered by the service to more than 45 million. Doctor On Demand's psychiatry services are initially available in 27 states4, and will expand to be available throughout the country by mid-year.
"Too many people don't know where to turn for mental health care, so they get overpriced care, the wrong care, or no care at all. For employers, this problem is a major driver of health care costs," said Adam Jackson, co-founder and CEO of Doctor On Demand. "By adding psychiatrists, we are striving to meet our mission of increasing access to high-quality care."