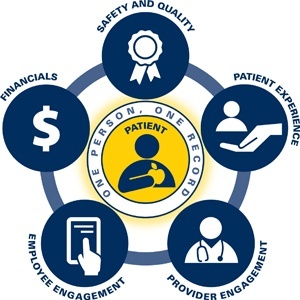 Midland, Michigan-based MidMichigan Health announced it has selected Epic as its strategic partner for a single, integrated EHR for all of its hospitals, doctors' offices and outpatient care facilities. The Epic implementation is expected to cost $55M and the non-profit health system expects to recoup those costs within six years through efficiencies gained by bringing all MidMichigan Health-owned facilities onto the same platform for registration, scheduling and billing.
"Our current state of multiple vendor systems requires us to maintain a large number of custom interfaces," said Dan Waltz, Chief Information Officer. "This has simply become unsustainable, both in terms of the cost to maintain those systems and the potential risk and confusion that it introduces."
The first phase of the implementation is expected to kick-off in early 2016 with an expected go-live date for hospitals and doctors' offices slated for April 2017. MidMichigan plans to utilize affiliate and current Epic customer, University of Michigan as an invaluable resources for sharing best practices and lessons learned. The second phase of the project will connect MidMichigan Home Care and other newly owned subsidiaries to the rest of the health system in late 2017.