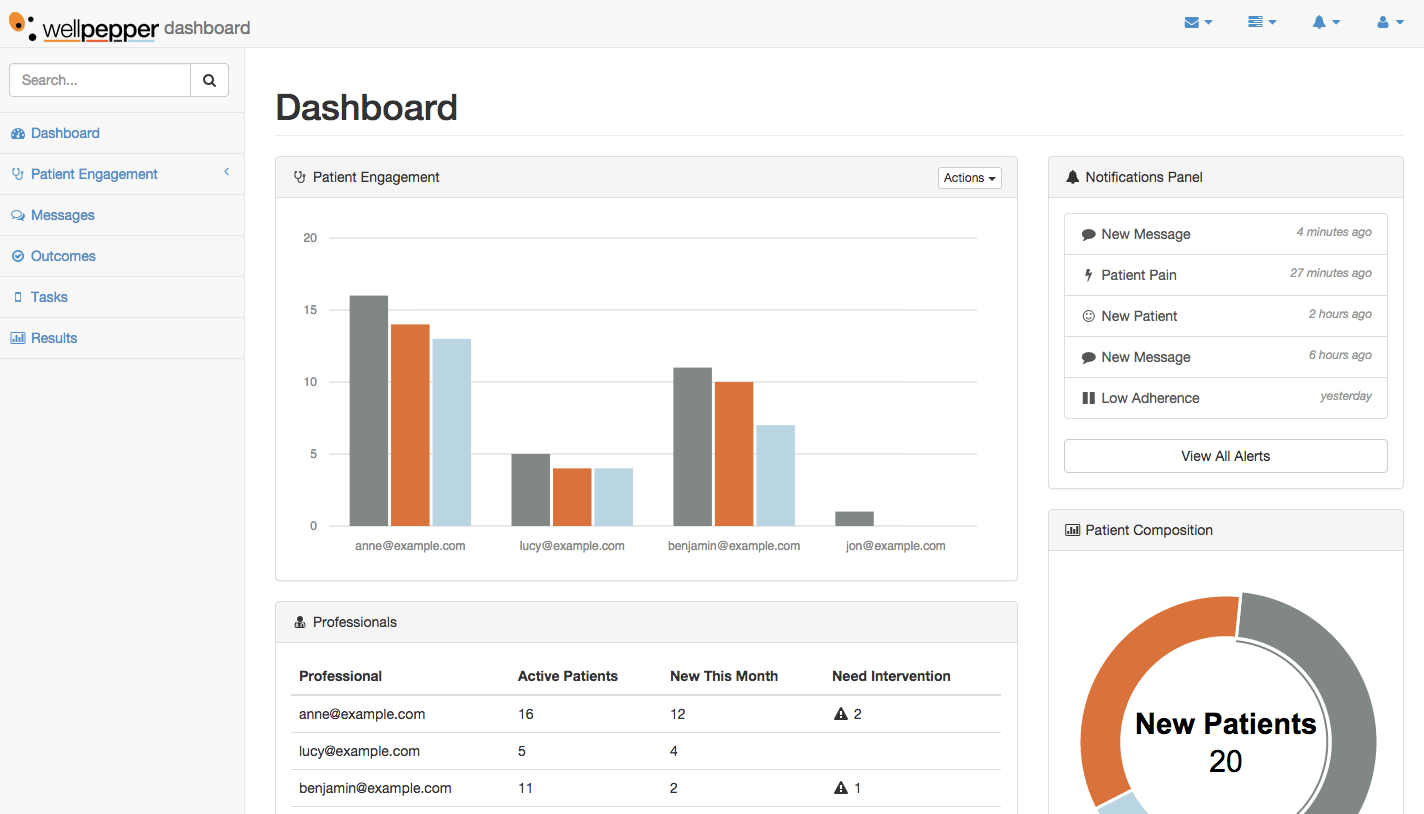 EvergreenHealth, an integrated health care system has selected Wellpepper, a clinically validated platform for patient engagement as the mobile engagement solution for all total joint replacement and musculoskeletal care plans. The project was made possible at EvergreenHealth with a generous donation from The Schultz Family Foundation, a private not-for-profit foundation founded by Howard Schultz, CEO of Starbucks Corporation, and his wife Sheri.
Patients with musculoskeletal issues that require surgery or rehabilitation will use Wellpepper on their mobile devices to track their outcomes and adhere to their care plans. This information will enable patients, physicians, and other healthcare providers to track progress and patient-reported outcomes in real-time to improve care. Wellpepper enables health systems to implement their own care instructions on its task-based platform and makes it easy for patients to understand and adhere to their care instructions.
"Across our organization, we strive to be a trusted source for innovative care solutions for our patients and families, and our partnership with Wellpepper helps us deliver on that commitment," said EvergreenHealth CEO Bob Malte. "Since we began using Wellpepper in 2014, we've seen how the solution enhances the interaction between patients and providers and ultimately leads to optimal recovery and the best possible outcomes for our patients." 
The Wellpepper remote care management solution is designed to be easy-to-use and highly engaging for patients while being flexible and easily customizable for use in clinical practice. It is clinically-proven to improve patient adherence and outcomes with over 70 percent patient engagement.
Health systems are increasingly looking for solutions to enhance patient care while reducing costs, and this is particularly true in total joint and musculoskeletal scenarios. The new Comprehensive Care Model for Total Joint replacement announced by the Centers for Medicare and Medicaid aims to reduce the cost and quality variability of procedures.
The Wellpepper platform doesn't dictate care plans; instead it provides a set of task-based building blocks that health systems and providers can customize to reflect their own methodologies and practices. The patient interface is simple and straightforward, so patients get only the tasks and questions they need on a given day.