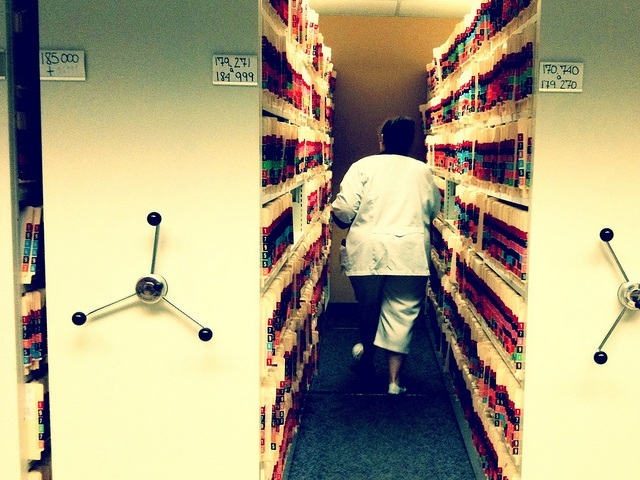 Editor's Note:  Aashima Gupta is the VP of  Healthcare Digital Transformation at Apigee leading provider of API technology and services for enterprises and developers. In her current role she is driving strategy and execution for the healthcare vertical at a API and analytics startup.
I still struggle to get simple, ubiquitous access to my health records. Trying to get my health history every time I see a specialist, giving my doctor to access my lab records, and even the extraordinarily mundane task of trying to get a copy of my daughters' immunization records every school year — the experience is generally the same: impossibly frustrating. Tangles of red tape and labyrinthine requirements, no end in sight. If I'm lucky, multiple phone calls harassing various administrative offices begging for my records can lead to a PDF of my records, but that's about it.
This is not the user experience modern healthcare consumers expect in today's increasingly digital and interconnected world.
The 2009 HITECH Act brought the promise of electronic health records for every American, unlocking unprecedented new cost-saving efficiencies in the US healthcare system and better patient care all around. What we've ended up with instead is a question: where did the $31 billion in HITECH Act incentives go?
In addition to billions federal spending, private funding is also on the rise, with venture funding of digital health companies hitting an all time high in 2014, and 2015 investment on pace to surpass it. However, despite all this, very little has changed for the average healthcare consumer.
Long story short, we've hardly made any progress at all – and that's a problem.
The key issue here is a lack of interoperability. Information still can't move across systems freely so that software and systems can communicate, exchange data, and generally do all of the things modern consumers have come to expect from their apps.
Healthcare has long been a system of walled gardens. The IT systems used by hospitals are different from those used by pharmacies, primary care providers, and so on. Every corner of the healthcare system has it's own custom system that doesn't know how to communicate with the other. When it comes to electronic health records in particular, interoperability is nowhere to be found, and that's troublesome because it's the entire idea behind EHRs.
The walled garden problem is not unique to healthcare. Every industry transitioning from analog to digital faces the challenge of replacing inward-looking legacy systems with those designed for interoperability in order to maintain relevance in the modern era.
Proven technologies from the tech world provide a clear path forward, but the healthcare industry still needs to choose to adopt them. Specifically, APIs, OAuth, REST, and others serve to help IT systems rapidly innovate from walled gardens into the interoperable future. These technology bridges, which have seamlessly connected the consumer tech world, need to be the underpinning in the secure exchange of data in health care.
In October, officials from the Centers for Medicare and Medicaid Services and the Office of the National Coordinator for Health IT made a historic announcement on Stage 3 of the Meaningful Use program (MU Stage 3)—the Medicare and Medicaid program that incentives providers using EHR technology and sets specific objectives that must achieved to qualify.
Marking the beginning of consumer and tech friendly regulations in healthcare, the "MU Final Rule," as it's also known, supports application programming interfaces (APIs) for opening broader patient access to their own health records. MU Stage 3 rule's mandate of providing API-level data access is historic, and recognizes the pivot required from the inward-looking walled gardens of legacy systems to a modern interoperable model.
By supporting APIs, the MU Final Rule will expand healthcare consumers' choices in how they manage their health and wellness. In particular, it will lead to the rise of innovative new health and wellness-focused mobile apps that can aggregate EHR data and present it in entirely new ways. It's an exciting time for healthcare.
Healthcare is about engaging patients in managing their own health and wellness. With MU Stage 3 setting the stage for implementing APIs in transforming healthcare, patients will finally begin to see progress EHRs and the overall accessibility of their health and wellness data. By making this data available to patients, EHRs will finally begin to empower individuals to make key health decisions – and to do so using the app of their choice. 
Opinions expressed by HIT Consultant Contributors are their own.