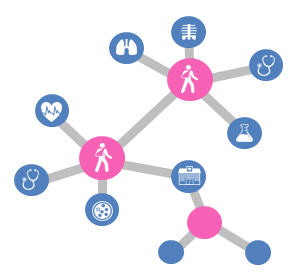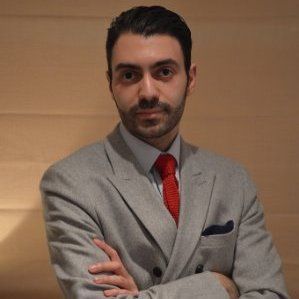 For the last five years I have witnessed at length the bold predictions of how many startups and app focused companies will revolutionize healthcare as they did the consumer industry. I was always a skeptic and viewed the 'evangelizing' of healthcare apps as being wishful thinking rather than being based on any evidence.
Don't get me wrong, apps are a critical component of clinical IT systems for patients and clinicians but they're just that – one component. A gateway to much more important systems in healthcare. So what will we be the key topics of 2016?
1. The Platform is King
Consider this a philosophical observation as much as it is a technological one. Health IT companies both large and small will start to increasingly view themselves as providers of solutions rather than individual products. There will be a shift from talking about apps to platforms instead as vendors seek to provide value through powerful data driven systems. This extends from broad EHR systems through to specialized document management and clinical portal modules. This shift in thinking will allow vendors to view their solutions within the larger clinical IT ecosystems they have to operate and so promote clinical and technological interoperability and integration.
2. The Rise of the Cloud
In line with the notion of interoperability, we will start to see both regulator and healthcare organization attitudes softening towards the cloud from an end-user perspective. Standards will develop to embrace the use of cloud based solutions while clinicians will seek to engage versatile systems to enhance their ability to access and action information beyond the clinic walls. Complementary to this will be the demand of patients to have greater visibility and access to their own clinical information in a secure manner.
3. Clinicians Will Become IT Leaders
For some time, I have witnessed and engaged clinical IT leaders from central government and provider settings. It's becoming increasingly clear that their power as critical stakeholders determining the future of their organizations at strategic, procurement and deployment levels is going from strength to strength. It will be incumbent upon all vendors to ensure that they have the appropriate expertise to work with clinical IT leaders to ensure the successful delivery of their solutions across all clinical settings.
4. Interoperability Will Define Vendors
Interoperability between vendor solutions will come to define how favorably they are viewed in the market. Vendors will increasingly be assessed according to the ability of their solutions to complement an existing clinical IT ecosystem through data sharing. This is a complex area as vendors of acute setting focused solutions must be able to create access points for clinicians, for example, in the community setting. Open APIs and framework agreements between vendors will be key to this and will transform the industry.
5. Big Data will Grow Up
Big Data to this day continues to be notional in its application and restricted to research for the most part. Even population health continues to be relatively nascent. As the adoption of EHR systems and strategies matures so will the need to harness data for decision support both at micro and macro levels. Health IT vendors already recognize this and are positioning themselves to 'own' data through data centers so that in due course they can evolve their platform propositions to encapsulate clinically actionable analytics.
In 2016, we will see the healthcare IT industry adapt and mature as large vendors seek to establish their dominance in the marketplace. However, the only way they'll do it is by listening closely to what the market needs in the first place.  
Dr. Saif Abed is the Founding Partner of Abed Graham Healthcare Strategies, a provider of clinical analysis and intelligence to support UK (NHS) market research, strategy development and sales acceleration. 
Opinions expressed by HIT Consultant Contributors are their own.