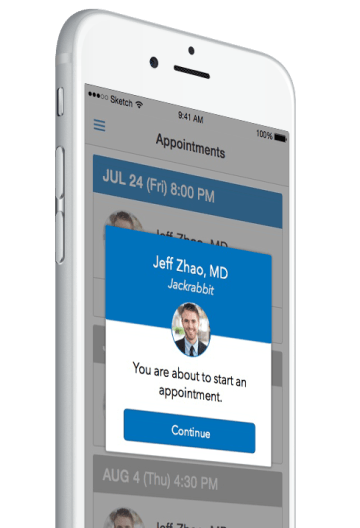 Telemedicine software and reimbursement services provider Chiron Health has $2.3 million in seed funding to bring a robust set of telemedicine tools to physician practices. Chiron Health is the only platform designed to get physician practices fully reimbursed for secure video visits covering both Medicare and Medicaid as well as private payers. Through their extensive knowledge of telemedicine regulation and reimbursement, the company guides practices through the complexities of telemedicine.
New Approach to Telemedicine
Founded in 2013, the Austin, TX-based startup focuses on the technology needs of physician practices to enable telemedicine encounters with their existing patient base. This approach is in sharp contrast to the common model of on-demand telemedicine where patients must see healthcare providers with no prior relationship.
The company claims their telehealth solution can help practices easily increase collections 3-4% by converting unpaid phone calls to fully reimbursable video visits. Chiron Health integrates seamlessly with existing practice workflows and EHRs including athenahealth.
 Key Benefits of Chiron Health's telehealth solution include:
– Easily build video visits into workflows to cut down on patient no-shows
– increase patient satisfaction
– generate incremental revenue
– Allow staff to focus on value-add tasks and let us handle all the telemedicine details, from eligibility to patient check-in.