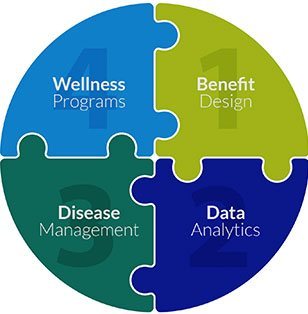 Louisville, KY-based care management company Edumedics has raised $4.2 million in Series A financing led by Lunsford Capital. The round was joined by  Chicago-based OCA Ventures and syndicate of angel investors and seed funds. Among them: Entrepreneur and Chrysalis Ventures Co-founder Doug Cobb, Enterprise Angels Fund, and 13 individuals geographically dispersed from Chicago to Florida.
The funding will be used to expand to other states from its core populations in Kentucky and Maine. The funding will also accelerate the company's unique offerings to Medicare groups who are challenged to achieve quality measures that impact HEDIS scores and Star ratings.
As part of the funding round,  Bruce Lunsford, Chairman and CEO of Lunsford Capital, and Mike Stigler, Director of Blue & Co., LLC, have joined the Edumedics board of directors. Bob Saunders, General Partner with OCA Ventures, has joined as a board observer. Investors Jack Danehy, Todd Taylor, Bob Dunn, and Bob Saunders will serve on the company's newly-formed Sales Advisory Board to provide input and leadership to the company's expanded sales force.
Edumedics offers an innovative health care delivery model for populations like self-insured employers and Medicare Advantage groups. They put Nurse Practitioners face-to-face with individuals who have the daily challenge of managing diabetes and other chronic conditions—or who are trending in that direction.
The Edumedics clinical team uses the company's proprietary Healthward™ technology at the point of care. Results over the past four years show the company's delivery model has clearly improved health and reduced costs for the groups they serve—up to a 15% reduction in yearly costs for clients enrolled in their programs, with significant improvement in clinical outcomes. For one client, diabetes improvement exceeded 52% among the most at risk members.
According to Edumedics CEO Alice Shade, "Edumedics has proven that there's a better way to provide services, one that has measureable engagement, quality and cost improvement. We are not only helping individuals live healthier, happier lives, we are doing it in a way that improves the allocation of resources, both in terms of money and clinical improvement."
Founded in 2010 by Alice Shade and Dr. Richard Goldstein. While working at physician services company UPA Services and the University of Louisville respectively, the founders recognized that employees with chronic conditions – such as diabetes and hypertension – often account for up to 75 percent of a company's medical costs, yet did not often times receive the necessary and appropriate care to best manage their condition. They developed the initial Intellectual Property while working on the problem for U of L's employees, and later licensed the technology and spun out the company to deliver care to other populations.