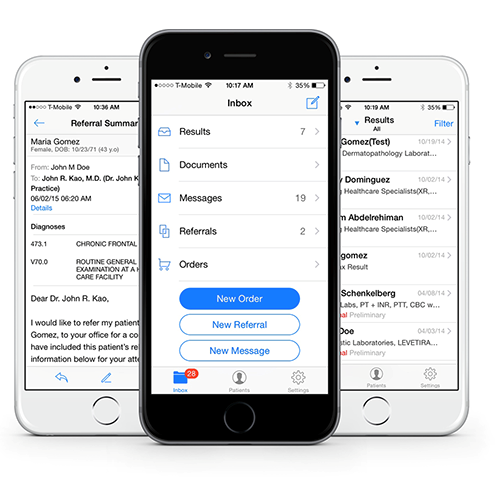 Scripps Health and HIPAA-compliant clinical network provider Health Gorilla just announced a partnership to seamlessly & securely share EMR's across the Scripps network of ER's, radiologists, labs and doctors. Health Gorilla is already used by thousands of doctors to automate their practices through instant, easy electronic lab and medical imaging orders, referrals, and test results, including Scripps affiliated medical groups Scripps Mercy Physician Partners and Mercy Physicians Medical Group (MPMG).
Under the agreement, the Health Gorilla Clinical Network will allow independent doctors and nurses to access Scripps' stored patient data to avoid repeat tests, lower costs, and help eliminate errors in care. Due to HIPAA regulations, this data cannot be transferred via email, so physicians, labs, and hospitals with incompatible systems previously had to fax records from office to office, investing countless hours to send and receive results and reports.
With Health Gorilla, participating Scripps- affiliated physicians will now have access to an effective and compliant communications platform. Ambulatory personnel and hospital doctors, along with Scripps' physician medical groups and unaffiliated doctor's practices and labs, will all be connected in one place, where they can uniformly view patient records, place electronic orders, and access and share results.
"Health Gorilla has been working for years to close communications gaps and interoperability issues across the medical community," said Steve Yaskin, CEO of Health Gorilla.  "This is critical across the board, but especially for ambulatory and hospital care, where the fast pace truly demands seamless, automated communications. We're thrilled to have the opportunity to work with such a well-respected integrated health care system as Scripps."