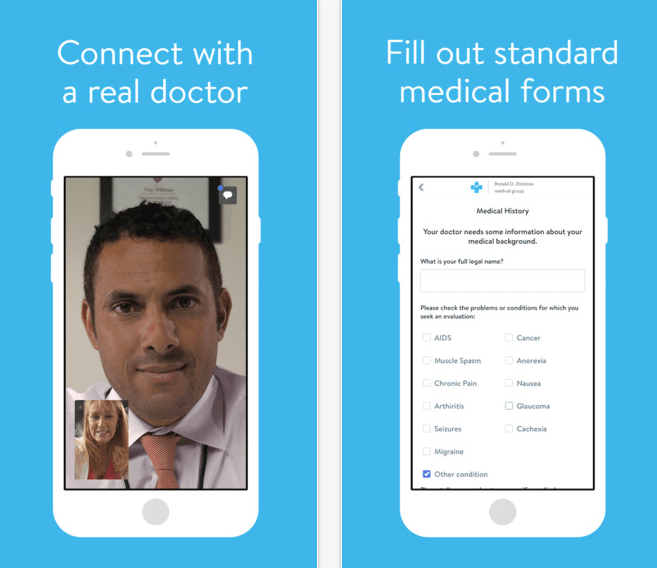 On-demand medical marijuana technology startup Eaze has released the first of its kind medical marijuana telehealth app, EazeMD in both the iTunes and Google Play stores to make on-demand physician evaluations possible from any mobile device. For only $30, EazeMD's proprietary mobile technology platform enables new and renewing patients to connect with independent, board-certified physicians via video teleconferencing for medical marijuana evaluations. 
Once evaluations are approved, patients can immediately order medication through their mobile devices at www.eazeup.com to be delivered in about 15 minutes. Patients will also receive a hardcopy of their recommendation in the mail for use at any dispensary in California. EazeMD benefits patients and physician clinics alike by eliminating geographic barriers and making unprecedented patient-doctor interactions available.
In addition, patients who use Eaze and EazeMD can rest assured that their medical information is protected under the strictest standards, including use of encryption technology. EazeMD is built to be deployable across additional states with legalized medical marijuana, in compliance with applicable laws. Patients using EazeMD apps can securely connect with physicians, anywhere, from 11am to 7pm, seven days a week. 
"Since day one, our core mission has been to provide the easiest, quickest and most professional solution for medical marijuana patients," said CEO Keith McCarty in a statement. "Now patients can connect with physicians anytime, anywhere, from the palm of their hand – and have their medication delivered to them almost immediately."