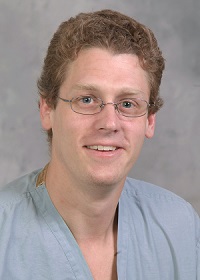 Like most hospitals, Good Samaritan in St. Vincennes, Indiana was struggling with the typical EHR interoperability plaguing most healthcare facilities in which multiple EHR system cannot share data.  However the 232-bed community health-care facility not only solved this common interoperability, but used it to unlock a treasure trove of CMS funds while also improving patient care.
Middleware, used for years to integrate data in financial and retail organizations with its simple open technology, is being leveraged by Good Samaritan to connect its EHRs. This anecdote to healthcare IT interoperability has broad implications in the hospital industry ranging from the creation of new profit centers to improving patient care.
The hospital discovered this interoperability antidote when it began offering CMS Annual Wellness Visits a few years ago. The annual visits were being administered by WellTrackONE to manage patient's health data. To track and monitor the reports, Good Samaritan created a manual IT system, but it allowed them only to view about 10-15 percent of the patient's data and was a costly resource hog.
Constrained by interoperability, its providers had to manually enter new illness findings and other medical info and fax correlating PDFs to other facilities where they were re-entered into yet other systems.  In addition, providers were spending valuable patient face time trying to find data buried in the EHR system. The hospital brought in middleware health record integrator Zoeticx. With its middleware data switch and records push technology, Zoeticx easily integrated WellTrackONE's patient wellness records with Allscript EHRs, automating all of the patient's wellness records.
The icing on the IT cake was that Indiana's Health Information Exchange (IHIE), the largest HIE in the US, serving 30,000 physicians in 90 hospitals serving six million patients in 17 states, could now also have its wellness reports automatically updated and connected broadly across the healthcare landscape.  
Revenue Generator for the Hospital
Medicare reimburses medical facilities $164.84 for each initial patient visit under the wellness program and $116.16 for each additional yearly visit. In the integration process, Zoeticx met CMS's stringent requirements for patient wellness reimbursements which interoperability prevented previously.  With approximately 5,000 patients participating and the wellness program, the hospital can anticipate millions in new revenue. Patients will benefit from being able to easily get copies of their health records directly from the hospital without the former EHR vendor restrictions.
Good Samaritan should also expect to generate $500.00 to $1,200.00 per wellness patient from follow up appointments for additional testing and referrals for approximately 80 percent of the Medicare patients that are flagged for testing, imaging and specialty referrals within the hospital.  This subscriber number is expected to trend upwards into 2050 and will create billions in new healthcare industry revenue.
"We strive to be the first choice for healthcare in the communities that we serve and to be the regional center of excellence for health and wellness," stated Rob McLin, President and CEO of Good Samaritan. "We are proud to be the first hospital in the country to implement this great integrated health record system that will allow us to provide a much higher level of continuity of care for our patients, as they are our top priority." 
Opinions expressed by HIT Consultant Contributors are their own.