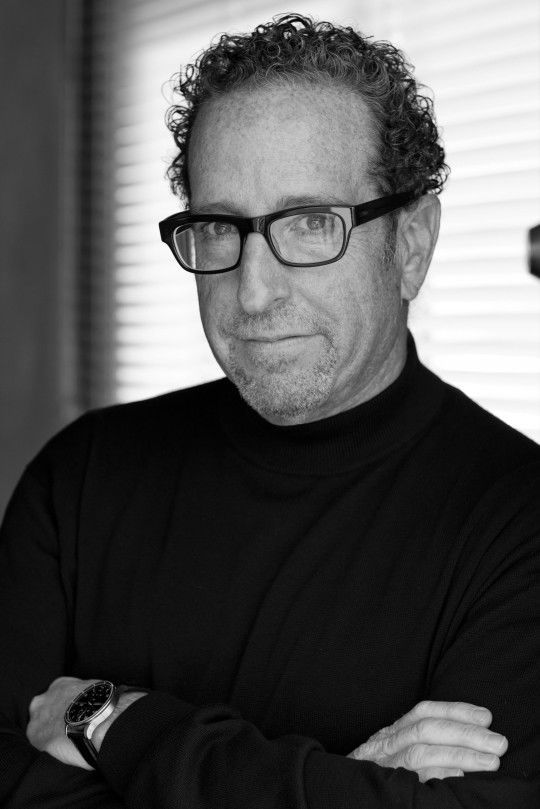 Editor's Note: Stuart Karten is the principal of Karten Design, a product innovation consultancy creating positive experiences between people and products specializing in health technology. 
The number of adults aged 65 and older will double to nearly 90 million people by 2050. The baby boom generation — the largest in history — aren't babies anymore. They are taking their unique perspective into their senior years, and that perspective will help shape healthcare for the next several decades.
While the Greatest Generation, the other major influential population group of the last 100 years, were builders in the classic sense, Baby Boomers have been shaped by technology and design: they are discerning curators who are visually sensitive and aesthetically oriented. Baby Boomers define themselves through good design, which is completely incongruous with the fact that most products designed for the "aging" make people look and feel even older than they are.
For example, the Greatest Generation were given poorly thought-out assistive products — walkers that required them to add tennis balls to the feet to achieve the right balance of motion and stability, or large, cumbersome buttons to wear around their necks in case of emergency — that stigmatized them in the best-case scenario and failed them in the worst case. They accepted this, because they had no choice.
Aging as we know it today produces many negative experiences, from the frustrating loss of physical and cognitive function to the isolating loss of status and purpose. Many products are developed without attention to aging users' special needs, hastening their loss of independence. Whether they're confronting a medication dosage that they can't see well enough to measure or an app that requires too much input on a small glass screen from their aching fingers, a person's declining physical abilities often forces them to slow down, or even ask for help with routine tasks. This reinforces harmful stereotypes, erodes older adults' self-confidence, and ultimately affects their adherence to self-care regimens, as some people choose to give up rather than confront the feelings of frailty and dependence.
However, the New Old is a "youthful," tech-savvy and fiercely independent generation. It will be a generation that refuses to sit back in a rocking chair and fade into obscurity, that fights back against aging, and that has already started demanding radical changes to the existing model.
Healthcare companies—from medtech to digital health—must rethink this new consumer. Tuning in to users' emotions and designing solutions that make older people feel better about themselves will be a key differentiator in the next several years.
Aging is an emotional process. Today's products and services must address the physical needs of the New Old, but they must also address the essential human element of aging. It is now time to start thinking more carefully about how digital health products are designed to enable older adults to maintain their independence, dignity, sense of self and purpose as they age.
Digital Health Design 101 for Baby Boomers:
– Enable Control, Not Just Care: For many people, independence means aging in place. The market has responded with solutions that give older users a safety net at home by alerting a caregiver to accidents, emergencies, and threats. While this can be valuable, the feeling of needing care can feel like an imposition on someone's independence. Solution providers should look for ways to give older users autonomy and control, not just a safety net. Services like online grocery shopping and delivery company Peapod and ride-sharing giant Uber help people live life as normal despite limited mobility. Take a cue from emerging services and consider how your solution can enable mature users to do more.
– Help Older Users Maintain Their "Cool Factor:" Just because someone becomes physically disabled as they age doesn't mean they become aesthetically handicapped. Solution providers who apply strict usability guidelines without imagination create products that condescend to their users and stick out like a sore thumb, labeling them as frail, old, and in need of assistance. These products are embarrassing and carry a stigma that can actually discourage people from seeking treatment. Rather than being used as an excuse for undesirable products, usability constraints should inspire creativity. Look for ways to apply color, form, texture, and materials to make products for older adults both usable and stylish.
– Provide Choice: We're living in an age of informed health consumers. Older adults in particular are some of the best informed—Pew's American Life Project revealed that 82% of online seniors use the Internet to research health and wellness information. For Boomers, maintaining this ability to navigate their own health journeys will provide a greater sense of meaning, control, and dignity. Solution providers can leverage sensors and tracking technologies to provide information that can influence seniors' everyday behaviors, but this information should be presented in a way that puts users in control. Let users decide what information to see and when they would like to see it. Give them context, not just prescriptions—they don't just want to know what to do, but why. Helping users see connections between their behaviors and resulting outcomes will encourage them to take ownership of their health.
Medicine can't yet fully restore the bodily function that aging has taken away from people, but we can design products and experiences that allow older adults to keep their independence, dignity, sense of self, and purpose as they age. Solutions designed to holistically meet their needs will create a better experience, and, as a result, will see higher adoption and compliance.
Stuart Karten is the principal of Karten Design, a product innovation consultancy that has been designing health care products for decades. This article contains excerpts from Karten Design's newly released visual white paper, "Innovation for Aging," available for free download here. On Twitter:  @StuartKarten. 
Opinions expressed by HIT Consultant Contributors are their own.