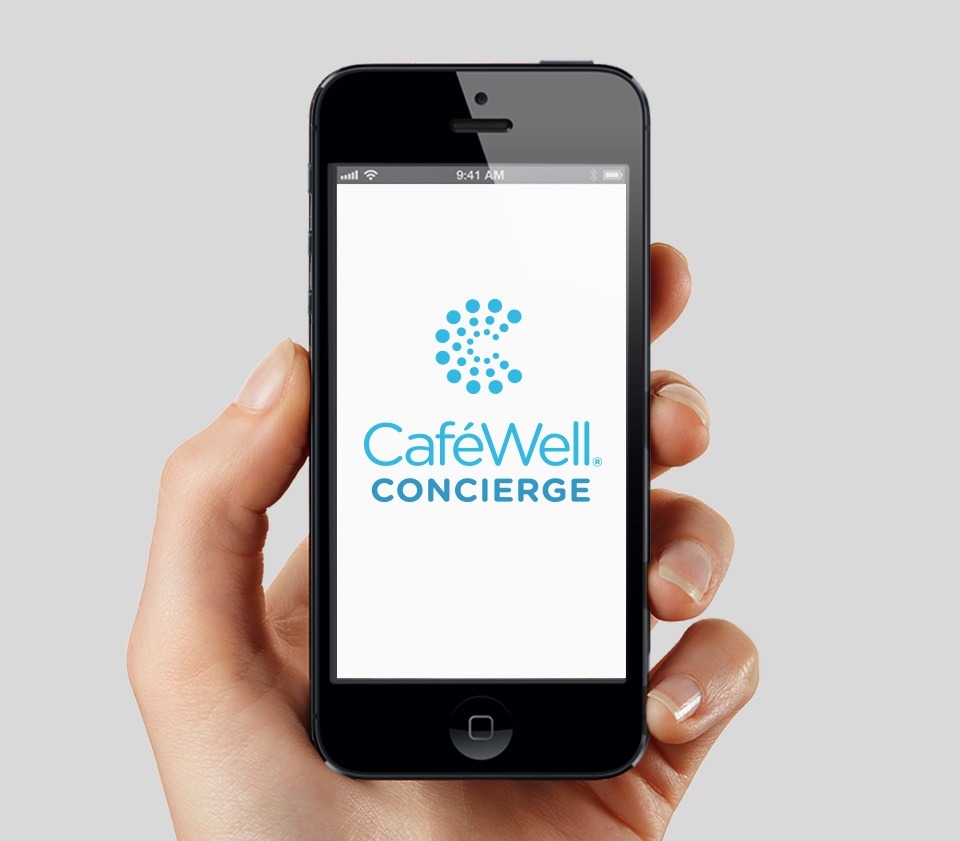 Welltok is offering a Watson-powered version of the CaféWell Health Optimization Platform™ to IBM employees, leveraging the power of cognitive computing to help revolutionize how IBM manages health resources and engages employees. For IBM employees, Welltok's CaféWell platform organizes IBM's 36 disparate partners, including five health insurance carriers, flexible spending accounts and retirement programs. The integration will allow employees the ability to access a single, engaging and user-friendly experience that provides personalized insights and on-demand guidance on health and wellness via the web, smartphones, and soon the Apple Watch.
IBM Watson/Cafe'Well Integration Benefits
By combining CaféWell with Watson's ability to understand natural language and learn with each interaction, the CaféWell Concierge app becomes knowledgeable about a user's health status, available benefits, preferences and behaviors, and can then deliver highly personalized and actionable recommendations. Effectively, it integrates the information from an individual's self-selected benefits plan with personalized health data, such as from a wearable fitness tracker (preferred foods, steps taken or hours slept in a day).
Further, it can understand complex questions in natural language and provide relevant responses on a wide-range of health and wellness topics such as health coverage, healthy living, condition management, and much more. Using text or voice functionality, it intelligently answers questions such as:
– How long can I stay in the hospital post-partum?
– Where can I get a low cholesterol meal?
– When is the next weight management coaching session?
"The future of health and wellness is all about the individual, and Watson has the potential to help deliver on the promise of personalized health," said Kyu Rhee, IBM's chief health officer said in a statement. "IBM and other large employers now have the opportunity to use cognitive computing to enable employees to make decisions that could help improve the health and wellbeing of their workforce. We are continuing our long-standing commitment to employee health and wellness innovation by providing a Watson-based cognitive app to our employees."
The CaféWell platform was first introduced to IBM employees in spring 2015 as a personalized, interactive destination to self-navigate resources, get rewarded for healthy behaviors and obtain support managing health conditions. When provided access to the platform, IBM employees increased their use of company-sponsored health and wellness programs, demonstrating action to optimize their health.