HealthiestYou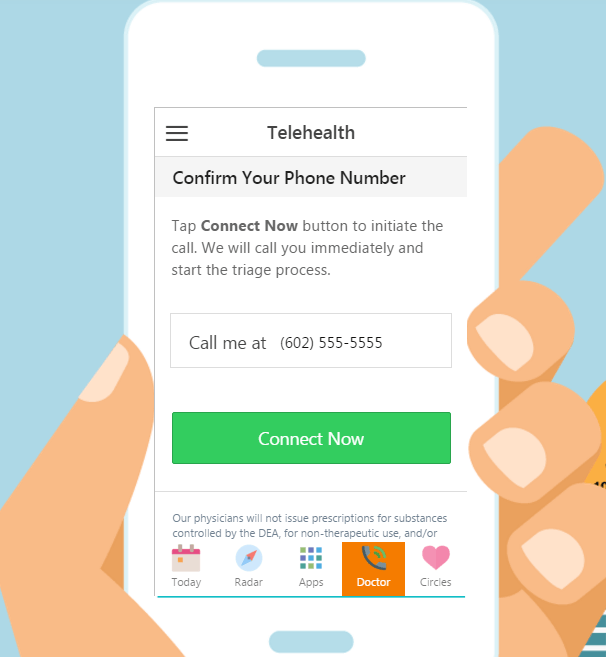 , a Scottsdale, Arizona-based telehealth company focused on engagement and utilization has raised $30 million in growth investment from Charlotte, North Carolina-based Frontier Capital. The company will use the investment to accelerate sales and marketing efforts, technology enhancements and leadership to increase its share of the large and rapidly growing telehealth market. 
HealthiestYou Telehealth App
Available to individuals and employers, HealthiestYou  can be incorporated into any employee benefit plan as the first line of care, helping them avoid expensive visits to the ER, or urgent care. Currently over 4,000 employer groups across the U.S. provide the HealthiestYou service to their employees with a telehealth app that enables users to conveniently manage their healthcare needs 24/7 and find the most cost-effective options within their insurance plan.
Importance of Keeping Consumers In Network
The service, which includes unlimited telehealth doctor visits, is usually offered to employees by employers at zero cost. Keeping consumers in network is a key factor to driving down health care costs. 
According to FairHealthConsumer.org, consumers may be liable for up to 100% of care costs charged by out-of-network providers, depending upon the individual's health plan coverage. Mercer, a healthcare consultant, reported in their annual survey of health plans, that the average annual deductible for individual coverage for out-of-network care was $1,084.00, representing a 27.5% increase from 2008-2011. Using out-of-network providers is often discouraged because of higher costs that are frequently disputed by consumers with their health insurer. According to the California Department of Managed Health Care, the average cost savings for a consumer who uses an in-network hospital for a stay is $10,800. 
Keeping Employee Staff Healthy and Reducing Sick Time
Billings, Montana-based Valley Federal Credit Union, uses HealthiestYou to keep staff healthy and reduce sick time. "Our community is tight knit and when one employee is out sick, it puts extra workload on everyone. We proactively looked for a way to help employees address common illnesses and avoid costly visits to the same-day clinic or the ER," said Gidget Edwards, Human Resources Manager.  "With HealthiestYou, we are able to give our employees time and money-saving tools to help our team get well and stay healthy. They can call and get diagnosed any time – day, night, weekends, holidays and get prescriptions if needed. Employees tell us all the time how much they love 24/7 healthcare right over the phone."
Radar Mapping Feature
In July, the telehealth company added a "radar mapping" feature to its telehealth app that helps consumers find the closest care facility from their mobile device. Using the app, members are provided with a comprehensive, interactive list of all health options, such as doctors, E.R., urgent care and pharmacy locations, customized to its members' health insurance plans. It also shows members the providers that are within close proximity to their current location, and displays detailed contact information, education and credentials, as well as consumer reviews. The radar feature replaces the need for plan members to consult complicated in-network provider listings from health plan catalogs and websites, which are often cumbersome to access and time-consuming to navigate.