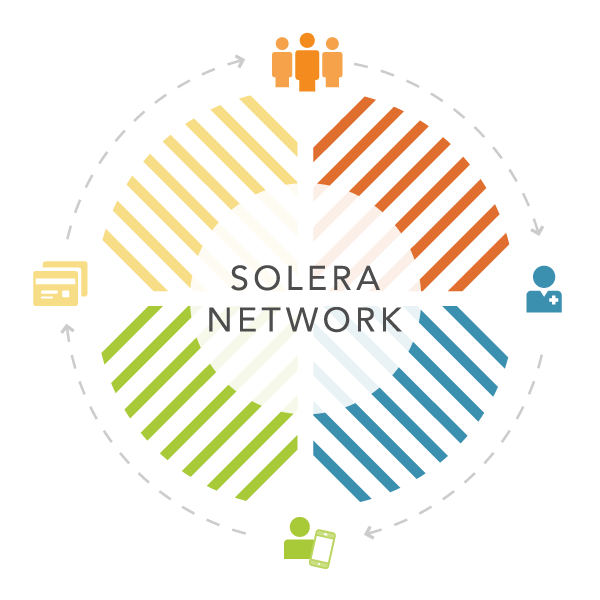 Phoenix, AZ-based Solera Health, Inc., a technology-enabled health community integrator for chronic disease prevention has raised $3 million in Series A funding led by BlueCross BlueShield Venture Partners (BCBSVP) with participation by Sandbox Industries. The company will use the financing to accelerate its technology platform and scale operations to meet the high demand of chronic disease prevention referrals.
Enabling a National Scalable Model for Community – Integrated Healthcare
Chronic disease prevention requires an innovative approach to patient engagement, outreach and enrollment, program delivery, reporting and reimbursement management. According to the CDC, an estimated 86 million U.S. adults have prediabetes and without prevention, 15 percent to 30 percent of those at high risk will develop type 2 diabetes within five years.
Solera's proprietary SaaS platform connects a national network of local community organizations and digital solutions for chronic disease prevention programs, including the National Diabetes Prevention Program (DPP), which is led by the Centers for Disease Control and Prevention (CDC). The company's scalable, easy-to-implement technology platform administers and streamlines DPP referrals, manages reimbursement and payment, and aggregates data and reporting, thereby simplifying enrollment and driving consumer engagement and choice.
Key benefits of the platform by type include:
Health Plans – Leverage a single-source to access an approved network of community providers.
Health Providers – Prescribe an ACA preventative health benefit (no patient cost).
Community Providers – Use the Solera secure, easy-to-use HIPAA compliant interface to manage patient referrals and workflow resulting in a new sustainable revenue model.
"There is a huge opportunity to transform the Diabetes Prevention Program delivery model as we know it today," said Brenda Schmidt, founder and CEO of Solera in an official statement. "The local community and digital resources are available, and programs for qualified patients are starting to be covered as an ACA medical benefit, yet we aren't seeing the pre-diabetic population leverage these services effectively and at scale. Solera intends to change that by delivering the only technology-enabled platform that addresses every step of the process — from referral through engagement — in a holistic way. And we see that the model is working; consumers are already benefitting from this approach."