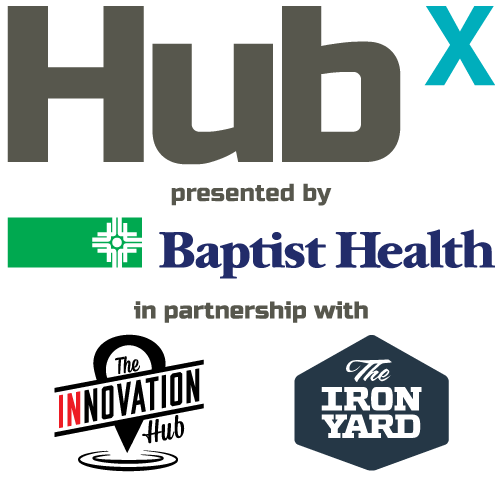 Baptist Health, Arkansas Regional Innovation Hub, and The Iron Yard are teaming up to launched the inaugural HubX–LifeSciences, a new digital health accelerator located in Central Arkansas. The new accelerator class will run from April 4-June 30, 2016 is focused on findings promising startups in three key areas:
– digital health platforms
– healthcare services
– medical devices 
HubX–LifeSciences Program Overview
HubX–LifeSciences offers innovative, structured curriculum designed to provide relevant content for early stage health care companies. Each early-stage digital health startup selected to the HubX–LifeSciences will receive:
– $25,000 of initial seed investment into health care IT and health care services companies, and $50,000 of seed investment into medical device companies. These investments will be structured via a SAFE agreement.
– The opportunity to build solutions specifically identified by Baptist Health as areas of opportunity within their organization.
– Direct access to Baptist Health executives and facilities as part of the mentoring and building process.
– The potential to have a beta site within Baptist Health and a potential contract upon graduation from HubX.
– The potential for backend investment from a separate pool of investment capital.
– Direct access to Arkansas' angel investment community, as HubX–LifeSciences is directed by Jeff Stinson, Executive Director of Fund for Arkansas' Future, the state's largest angel investment fund.
The accelerator will be housed at the Silver Mine, the entrepreneurial development and co-working facility of the Arkansas Regional Innovation Hub. Cohort companies will have access to the Innovation Hub's community of web and mobile designers and developers, and the opportunity to gain assistance with prototype design and fabrication through the Launch Pad.
Applications will be taken through February 15, 2016, and the accelerator will begin April 4, 2016. To learn more and apply, please visit https://www.f6s.com/hubx-lifesciences/about