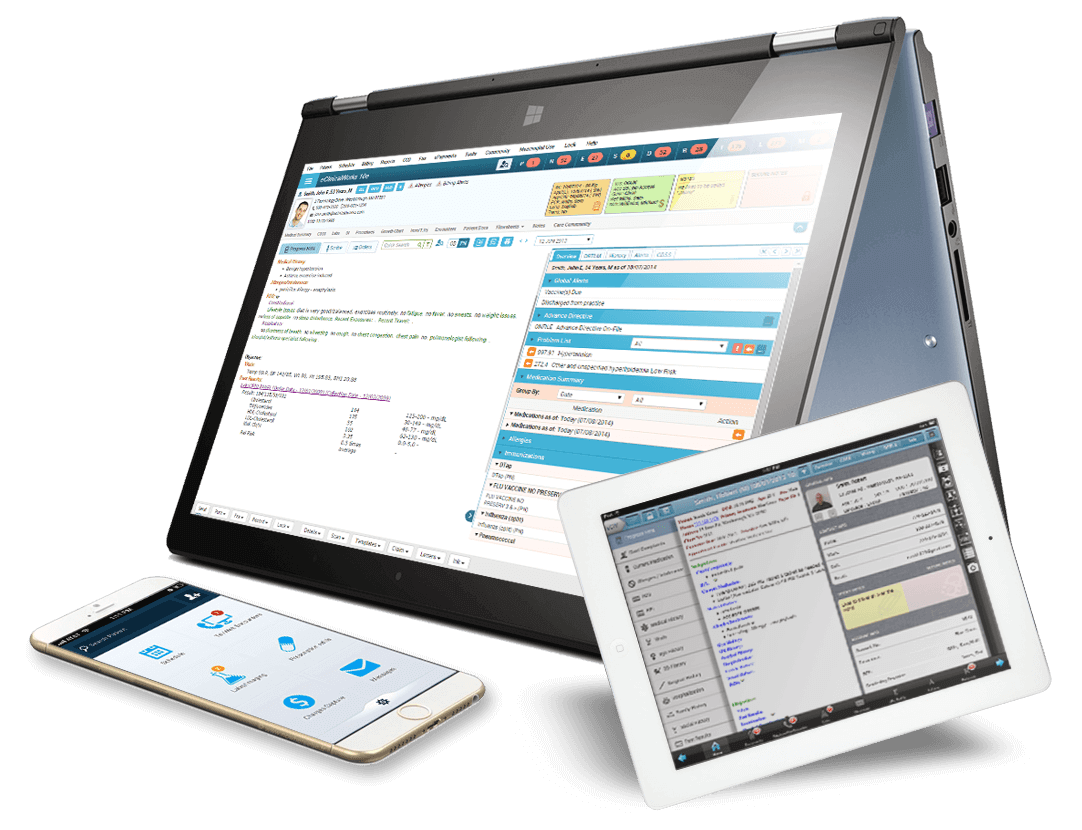 After recently launching their new next generation ambulatory EHR solution, eClinicalWorks® is expanding its global footprint to the UK market and has inked a deal with Specsavers,  an eye-care service provider that offers its services in over 1,700 stores across 10 countries. To support its growth in the UK, the company also announced it is opening a new office in London. During the past year, eClinicalWorks has secured $100 million in international business and this expansion is the latest in eClinicalWorks' overall strategy for growth.
eClinicalWorks/Specsavers Partnership Details
As part of the partnership, Specsavers will use the eClinicalWorks cloud-based platform to hold customers' optical records while linking into Specsavers' product data, CRM, finance and store ordering systems. The single database will streamline operations by connecting the EPR with lens and frame data, inventory and point of sale. The system provides an international private cloud with multi-language capabilities and will be used globally in all Specsavers stores. The technology is currently being implemented in New Zealand, before rolling out in European markets, including the UK, as well as Australia.
"At Specsavers, we have over 1,700 stores in 10 countries," said Phil Pavitt, Chief Information Officer at Specsavers in an official statement. "Our previous system varied between stores and had multiple versions, so we wanted a single, modern platform to streamline our operations worldwide and support our further growth. We've found the eClinicalWorks platform easy to implement. In our first store, we had planned to run eClinicalWorks alongside our old system for four weeks as a back-up, but after only three days we switched to eClinicalWorks entirely. eClinicalWorks is an excellent match for Specsavers, both in terms of technology and the entrepreneurial ethos of the company."
eClinicalWorks will be demonstrating its latest cloud services platform, eClinicalWorks 10e, at EHI Live in Birmingham on 3 and 4 November. This technology takes a new approach to EPRs, incorporating patient engagement, mobile connectivity and population health for a single unified user experience. Built on HTML5, 10e can be used on any platform with the same usability and aids healthcare organizations in managing patient care delivery across every aspect of where the patient is going to be: home, office, work and fitness location. 
Global Expansion Plans
The company also recently announced a $50 million initiative to expand its headquarters in Westborough, Mass. in an effort to add 1,000 new employees over the next three years. eClinicalWorks also opened an office in Austin, Texas, in September 2015 to focus on serving customers in surrounding areas.It is additionally pursuing several opportunities in other regions worldwide. eClinicalWorks reported revenue of $333 million in 2014, up from $270 million in 2013.