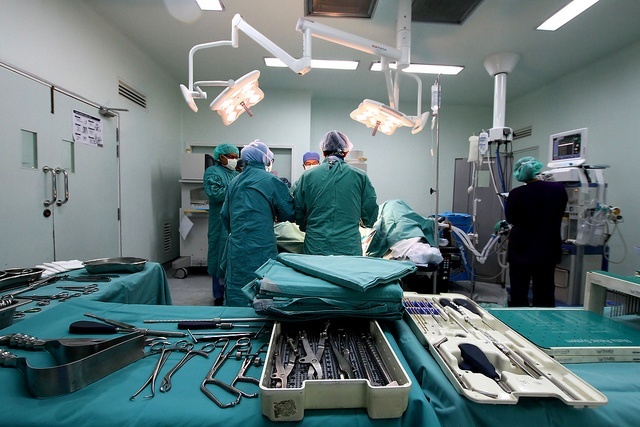 Editor's Note: Scott Kelley is the VP of North American Sales & Marketing at healthcare supply chain provider GHX and is responsible for all commercial activities across the healthcare provider and supplier markets in North America. Kelly has spent more than 20 years focused on the issues facing the healthcare issues, addressing the issues of cost and improved operational efficiency while working at companies such as GE Healthcare and Fuji Fuji Medical Systems.
Kelley
The modern, technology-based supply chain has evolved from a back-end, transactional function to a means to not only strip waste and costs out of healthcare, but also to help create better clinical outcomes. We have always defined the true value of the healthcare supply chain as enabling collaboration between providers and suppliers to put the right product, at the right price, at the right time in the hands of our caregivers to deliver real patient value. That is why the supply chain is playing an increasingly strategic role in healthcare.
Over the past year, many of our customers have embarked on revolutionary supply chain projects that are directly benefiting patients. From using data in new ways and creating clinical/supply chain partnerships, to exploring personalized medicine and extending the supply chain beyond the hospital's four walls, we are seeing the healthcare supply chain become a pivotal tool in today's healthcare landscape.
Here are the top five ways healthcare providers are using the supply chain to improve patient outcomes on a daily basis:
1. Analyzing and Using Outcomes Data
Many providers have realized the full potential of supply chain data by analyzing and acting on outcomes data. Rather than analyzing data to merely determine the best price, provider organizations are evaluating data to identify the products and practices that can provide the best patient outcomes. Instead of the healthcare supply chain being focused solely on costs, today it is instrumental in making better patient-care decisions – ones that lead to the best possible outcomes.
2. Establishing Clinical-Supply Chain Teams: Supply chain and clinician teams have traditionally had little interaction. As the supply chain gains prominence, clinicians and supply chain professionals are collaborating as never before. Some providers have created supply chain/clinician teams that meet regularly to share ideas, discuss products, determine what's working and to set ambitious, patient-focused goals. One large Midwestern hospital system had its clinician and supply chain team work together to successfully keep the number of central-line infections – one of the biggest causes of healthcare-associated infections (HAIs) – at zero.
3. Extending the Healthcare Supply Chain Outside of the Hospital: For many patients, "care" doesn't stop when they leave the hospital. It continues with homecare, in rehab and physical therapy facilities, or nursing homes. To ensure consistency, some providers are partnering with other healthcare agencies to go wherever the patient goes. With the goal of improved care and reduced readmission rates, the healthcare supply chain is readily expanding to be wherever the patient is physically located.   
4. Experimenting with Predictive Analytics: A growing number of providers are using the wealth of supply chain data not only to improve decision making, but also to incorporate a level of prediction to the supply chain. To be timely in delivering products to clinicians, supply chain teams are leveraging data to better anticipate what will be needed and to create contingency plans if a product is discontinued or unavailable. More important, this predictive component frees up more time for doctors and nurses to spend on patient care.  
5. Adapting to Personalized Medicine: While still in the very early stages, a few providers are adapting their supply chains to the concept of "personalized medicine", considering new manufacturing and buying processes to take advantage of technologies like 3D printers. For instance, one hospital has experimented with adapting its supply chain to support the use of 3D printing for jaw reconstruction – one of the first projects of its kind in the industry. 
Opinions expressed by HIT Consultant Contributors are their own.