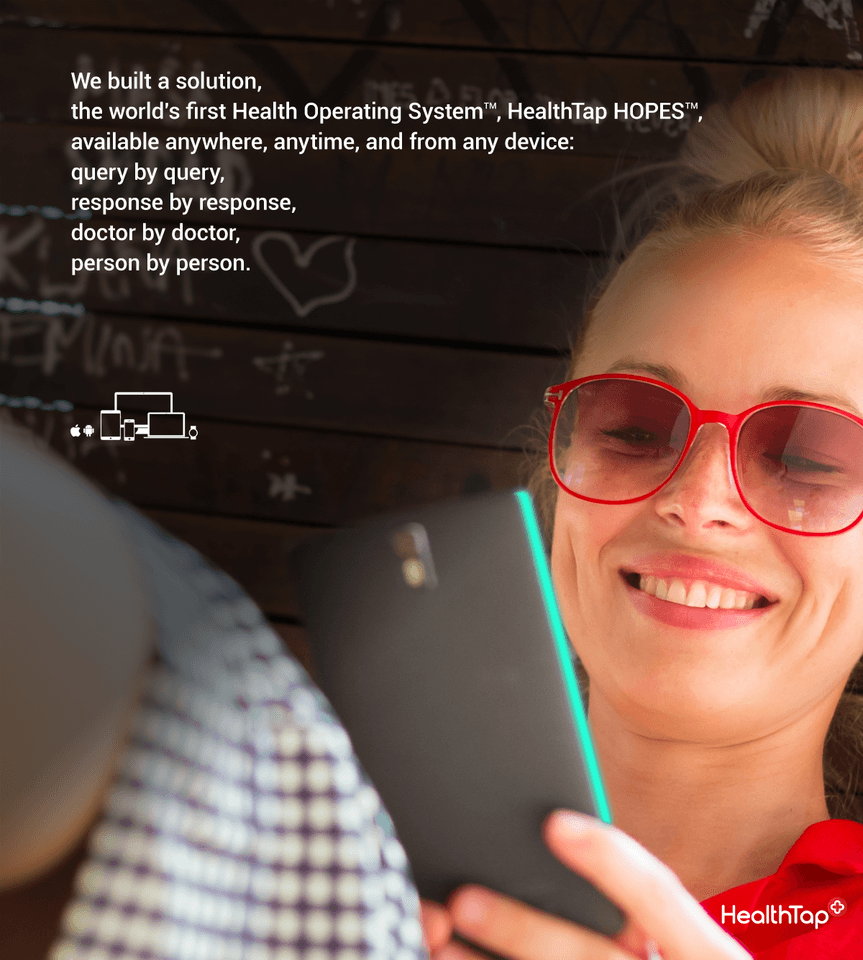 HealthTap, a digital health company that provides 24/7 query-to-cure individualized care with a network of more than 73k doctors, announced that its Health Operating SystemTM (HOPES)TM is now available for hospitals, clinics, and community-based programs worldwide. Designed to provide "always on" quality healthcare, HOPESTM service enables healthcare providers, large and small, to manage the care for patient populations efficiently and cost-effectively.
New Overseas Partner
Announcing its expansion overseas, HealthTap and the Waikato District Health Board (DHB) in New Zealand have partnered to virtualize healthcare by providing immediate access to top-quality New Zealand-based health service. This on-demand service is available from any mobile device or web connection anytime, anywhere for the more than one million people within Waikato's population base as a tertiary referrals center. The groundbreaking partnership will create fundamental improvements in clinical service delivery to the population through enhanced care and service, advanced health education, seamless medical communications, and advanced clinical engagement tools. 
Clinicians and providers can share knowledge and learn from each other, securely enjoying the benefits of flexible care provision from their mobile devices and PCs. With the HOPESTM service, Waikato's primary health providers, including general practitioners—very often the first point of medical contact—will receive convenient, always-on 24/7 access to specialist colleagues who enable high-quality, efficient care delivery for all anytime, anywhere.
Healthcare systems around the world are struggling with growing demand for access to care, often as a result of growing demand for health services. Unnecessarily complicated systems and expensive processes are also impediments to meeting this demand. HealthTap is streamlining and simplifying the process of administering and receiving the right care, at the right time, at the right place, and at the right cost.
With HOPESTM, the Waikato DHB is leading a citizen-centric healthcare reform by providing its population with unprecedented control and ubiquitous access to their care. As a result, fragmented care, inefficiencies, and unnecessary costs in many areas are giving way to more efficient and effective virtual healthcare for all.
HealthTap HOPESTM Overview & Key Features
HealthTap HOPESTM is the only all-in-one integrated Health Operating System linking the entire continuum of care to an individual patient's Personal Health Record (PHR). With HOPESTM, patients are empowered to permit authorized doctors of their choice access to their records. HOPESTM is being integrated with existing systems and services, including the Hospital EMR systems and current primary care Practice Management Systems, to provide everything needed to create a seamless virtual healthcare environment for patients, clinicians, and administrators.
Key features of the HOPESTM service includes:
– Health Content Application: enabling access to doctor-created and peer-reviewed answers to the most common health questions and useful health tips.
– Secure Communications Application: the ability for doctors and patients to connect 24/7 via live video, voice, or text chat—anytime, anywhere
– Services Applications: the ability to schedule appointments and make payments
– Meds and Labs Application: the capability for direct access to pharmacies and labs for prescription and lab tests
– Engagement Application: the ability to support patients after doctor visits with reminders and feedback
– Analytics Application: the ability to review engagement analytics privately and securely, from individual patients to entire patient populations
– Administrative Application: the ability to set up and manage large sets of doctor and patient accounts
– The world's highest level of privacy and security (HIPAA compliant and SOC 2 Type II-certified)
"This is a historic moment for global healthcare," says Ron Gutman, founder and CEO of HealthTap. "For the past five years, we've worked with hundreds of millions of people and tens of thousands of doctors to create and perfect the first-of-its-kind query-to-cure experience for managing health from any mobile device or personal computer."