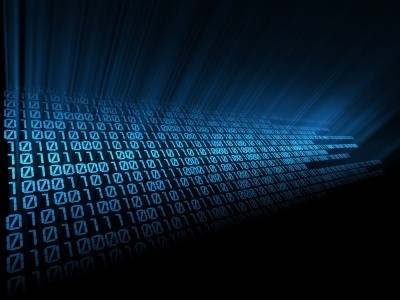 Editor's Note: William Rusnak, MD (@RusnakMD) is a resident radiologist, writer, and financial investor. He writes about topics such as healthcare technology, biotechnology, business, and entrepreneurship.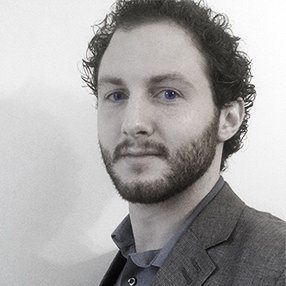 Imagine that you are diagnosed with serious illness. Wait. Maybe that is a little strong. Sadly, however, there really is no good way to start this conversation. In any case, how do you perform your medical research? If you're like most people — 77% to be specific — you run straight to Dr. Google and develop a differential diagnosis based on your symptoms using something like WebMD. Maybe you have rhinosinusitis (the sniffles) or a terminal illness. You can't be sure based on the available information. So after frantically reading every horror story on some public forum, you decide to head over to your doctor's office (or the nearest urgent care) with a stack of print-outs complete with highlighting.  
Yes, this scenario is comical whenever your hypochondriacal friend is overreacting to having the common cold, but the situation is much more tragic for a person with a serious illness. The truth is that when faced with a rare or serious disease, patients have very few reliable resources and the information that is available is full of cookie-cutter, easy-to-read fluff without any hard numbers. Consequently, after patients and family members arrive at the conclusion that they have no idea what they're researching, they fall into a state of complete vulnerability. This frail, powerless state subjects them to putting all hope into experts in white coats. Maybe it is my experience or possibly my own ego, but I can't imagine a worse situation.
The answer, of course, is access to higher quality, easily interpretable resources based on clinical data. Unfortunately, the movement toward that goal has been tremendously slow. In a previous article, Dr. Nathan Riley, a physician in OB-GYN, explores the difficulties of being an informed patient. He feels that the biggest challenge in educating patients is not a limitation of information, but rather an overload of useless information that is crowding the quality resources. Dr. Riley writes, "For those patients who are inspired, there is a wealth of information available to them, including podcasts, magazine editorials, Internet blogs, and the evening news – but navigating medical science is a tricky business. Fifty years ago, publishing a medical science article implied that esteemed peers had reviewed the methods and conclusions of your investigation. Nowadays, however, anybody can publish advice through a variety of media, and this is both the beauty and curse of the digital age."
When finally arriving upon primary sources, patients are then burdened with the task of interpreting medical research and drawing an accurate conclusion, which Dr. Riley points out is difficult even for physicians! That said, he offers a small piece of advice: Get familiar with basic biological statistics. Even without a formal education in medicine, by learning such fundamental concepts, a patient can put herself in a much better situation when needing to make a serious medical decision for herself or a family member.
Another physician, Dr. Bradley Hennenfent, is responding to the current resource scarcity, by founding Treatment Scores, a company aiming to simplify the challenge of understanding clinical research about medical treatments. He states, "It's surprisingly difficult to learn the true effectiveness of a treatment and understanding the available data is much like diving into a black hole. There is missing and inadequate data behind nearly every treatment in healthcare. In most cases, too few quality studies have been performed, therefore leaving us with no definitive answers. This forces physicians and other providers to often rely on estimations and opinions. Our company is seeking want to compile all available objective data about a treatment and present that information in a format that patients can understand. Additionally, we want to disclose which aspects of the medical decision-making process are subjective or backed by little clinical research."
In the meantime, what can a patient do? To start, popular medical websites should be used as a foundation, not a primary source. As a next step, even with only a basic medical vocabulary, one can benefit from reading the material on UpToDate, a popular website used by physicians for literally getting "up-to-date" with the latest evidence-based practices. After getting a solid understanding of a disease or treatment, a determined researcher can dig through the peer-reviewed clinical data on PubMed and/or Google Scholar, even if that means simply reading the abstract to gather a few statistics. For better or worse, the patients of tomorrow will take on more of the responsibility for their own care and that is only possible with access to trusted resources based on objective clinical information. The era of "doctor knows best" is coming to an end. The era of "doctor, show me the numbers" has just begun.