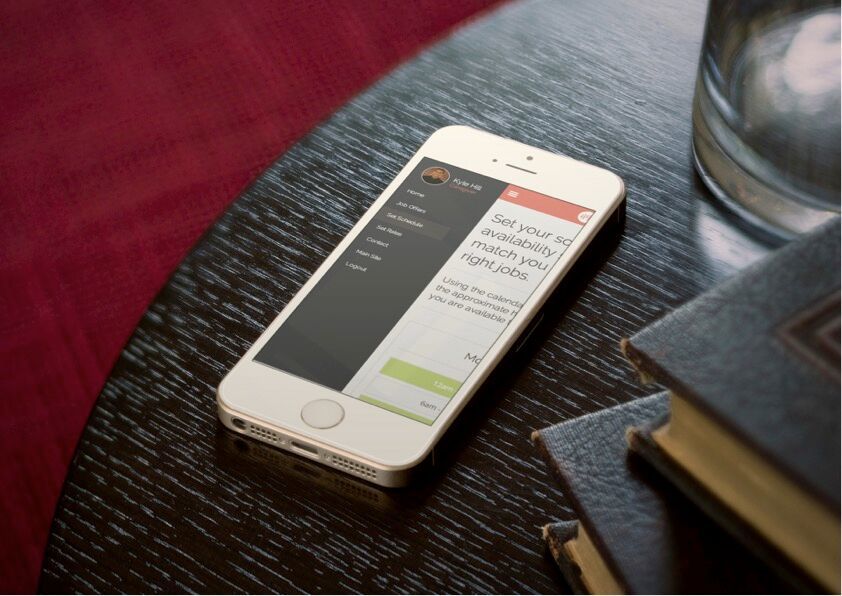 After 6 months of building and testing, senior home care startup HomeHero has launched a proprietary 15-point algorithm that matches clients in need of a caregiver with the perfect person to meet their needs — like the Match.com for senior home care. The SoCal-based startup can now crunch millions of data points in seconds and deliver customized caregiver matches within only 10 minutes, compared to hours or even days for traditional home care agencies (HomeHero's own manual matching process used to take up to 2 hours). This technology allows HomeHero to reduce administrative costs and therefore reduce the cost of private home care to families, while paying higher wages to the professional care providers.
How it Works
HomeHero's new matching and dispatch system relies on big data and a proprietary algorithm that scans a k-means clustering, a machine learning technique for parsing large sets of data into similar profiles based on probability. In HomeHero's case, this is a database of over 1,500 certified caregivers across approximately 2,000 square miles of coverage area (Los Angeles, Orange County, San Diego and San Francisco Bay Area). 
For example, a client seeking care with HomeHero starts the job request process by filling out a series of 10-15 questions using their desktop computer or mobile device. Within minutes a query is sent out to clusters of five Heroes at a time every 15 minutes until a match is created. Once at least three Heroes respond positively the client is given the opportunity to watch a video interview of the Heroes and review their profile before ultimately picking the one they want. At this point, the client speaks to a HomeHero care advisor who can answer any final questions and confirm the first appointment. The team has found that almost 100% of their clients prefer to speak with a care advisor at least once during the process and that will not change.

Traditionally, agencies assign a caregiver to a family without any decisions to be made. Six months of testing and usability studies found that customers strongly prefer to choose the Heroes that care for their parents and closest loved ones, but they want the choices that are curated and personalized to their needs (not a list of hundreds of people).
In addition, the introduction of video interviews has essentially replaced the need for in-person interviews, reducing overall match time. The matching algorithm represents a reshaping of the in-home care industry from agency placement to consumer choice, as HomeHero can leverage technology to reduce the cost of private duty home care to families and pay higher wages to the professional care providers.
Founded in 2014 by Mike Townsend and Kyle Hill, the Santa-Monica-based company helps families find, hire and manage affordable in-home care through an online marketplace of thousands of experienced caregivers, referred to as "Heroes". The site provides access to high-quality video profiles, rigorous background checks, and references/reviews, so families are matched with the most reliable, trusted caregivers for their aging loved ones.  With the number of Americans over the age of 65 expected to nearly double to 84 million by 2050, HomeHero addresses the timely challenge of caring for a growing aging population. The company recently raised $23 million in funding.